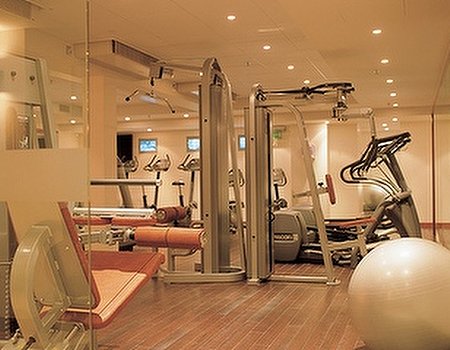 In case you hadn't noticed, summer is fast approaching and if you're anything like me, then any thoughts of sunnier climes will automatically be accompanied by three niggling uncertainties:
Where can I afford to go on holiday?
When can I afford to go on holiday?
Will I fit into my bikini when I get there?
If your thoughts are currently filled with waistline worries rather than daydreams of sun and sand, then the four-week fitness plan devised by Sienna Spa, located at the award winning Radisson Edwardian Manchester, may just provide a reasonably rapid solution.
Put together by the spa's fitness expert and personal trainer Kris Bennett, this fast-track programme aims to nip and tuck any troublesome areas in just one month through targeted exercise. Bingo wings, muffin tops and saddle bags will all be at the mercy of the regime, which is divided into weekly phases:
Week One – Packed full of interval training, the goal for the opening week of the plan is weight loss. Through focused training, you are expected to burn off excess fat and calories, and increase your fitness levels.
Week Two – During the second week, upper body toning is your priority. Building muscles through resistance work, you will begin to tone, sculpt and strengthen your upper body.
Week Three – The penultamate week follows a similar routine to week two, but focuses on the lower body muscles as well as upper body resistance work.
Week Four – As part of the final body blitz, week four combines all exercises from previous weeks to ensure your body is fighting fit and at performing at its best.
One hour personal training sessions will be available each week during the programme and you will enjoy full access to both the health club facilities and gym to further sculpt your silhouette.
Following the plan costs £120, but if you want to refine the surface of your skin at the same time, you can also incorporate four week's worth of Body Strategist Refining Cellulite Treatments for a total cost of £318. This unique treatment is carried out post-exercise each week and includes carnitine and caffeine, which both have an exceptional effect on eliminating fatty deposits. The hot and cold effect, which is used throughout the treatment, also increases blood circulation to the areas being treated, meaning you will hopefully be left orange-peel free.
Four weeks may be a bit too soon to expect abs and buns of steel, but with the promise of a slimmer, more streamlined physique in just four weeks, it's safe to say we are very, very tempted to try this one out for ourselves...
Tester sessions are available enabling you to sample this programme. For more information contact Sienna Spa at The Radisson Edwardian Manchester.