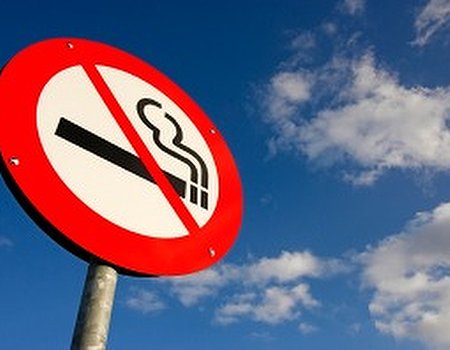 There is no escaping the fact that cigs represent a bad habit that carries a more serious set of consequences than most. Worrying statistics recently released by the European Respiratory Society (ERS) reveal that there has been a 50% rise in the number of women dying from lung diseases like bronchitis and emphysema over the last 20 years- a fact largely attributed to the impact of smoking.
Yet tobacco is notoriously hard to kick and thousands struggle every year to ditch cigarettes for good. Amongst the medical doom and gloom, Wahanda is determined to help all those who want to give up on their way towards a smoke-free life. Whether you are quitting to improve your health or to bolster your bank balance, there are plenty of services and treatments out there that are designed to provide support and a much needed bit of extra assistance to those with a nicotine dependency.
We've rounded up a few of the best (and most original) willpower boosters so that you can permanently stub out those sticks (or give any other persistent compulsions like nail biting the heave-ho):
Acustaple
As the name suggests, acustaple involves using surgical staples to target acupressure points in place of needles. Carried out solely on the inner cartilage area of the ear, it is supposed to help stop stress in its tracks (no more anxious nail nibbling) as well as curb cravings by creating a strong distaste for substances like tobacco. If routine rules but leaves you unable to relax or a reliance on nicotine hits has destroyed your resolve in the past, then this treatment may be the one for you.
Have a look at our venues offering acustaple
Hypnotherapy
Hypnotherapy is perhaps the most well known 'alternative' aid for changing your life. Rather than zoning out, the treatment is designed to focus your mind on a certain (often subconscious, rarely considered or emotional) thought in order to help modify its progression or stop it occurring altogether.
Again, relaxation lies at the heart of the treatment (unsurprising, considering many habits are distractions that we turn to when stressed out) and so it should hopefully stop you turning to bad behaviours when a presentation or traffic jam rears its ugly head.
Head to one of the following places if you fancy giving hypnotherapy a go.
Bioresonance therapy
Stress and toxins are said to be effectively shaken out of your system during bioresonance therapy. It may seem unconventional, but the treatment boasts an enviable claimed success rate, with 90% of patients said to have reduced their habit by the time their second session has rolled around.
If you want to see if bioresonance therapy can help you out where other methods have failed, why not start by checking out the venues nearest to you which offer the treatment.