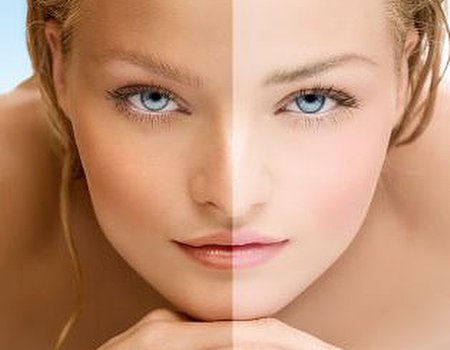 Feeling the warmth of the sun on your skin is one of the sure-fire signs that summer has arrived. Yet whether you're basking in the rays in exotic climes or enjoying a 4 hour heat wave in a British beer garden, it's all too easy to forget that the sun is as dangerous as it is enjoyable.
Even on a cloudy day, invisible ultra violet radiation in the form of UVA and UVB rays can penetrate and damage skin, causing wrinkles, sun burn and skin cancer.
We've all seen the terms printed on sunscreen bottles, but here's a quick breakdown of exactly what UVA and UVB rays are, and why you should be protecting yourself against them:
UVA
UVA rays are the stronger of the two harmful ultra violet rays that sunlight contains.
Unlike UVB rays, they can penetrate clouds, glass and even your clothing, meaning that they often reach the fatty, collagen and elastin-packed tissues that lie underneath your dermis (second layer of skin) and epidermis (top layer of skin). These cells keep skin looking plump and firm, so if they suffer sun damage, it results in wrinkled, leathery textured skin.
As well as causing uneven pigmentation and texture, UVA rays can damage cells in the basal layer of the epidermis – the area where most skin cancers occur – sometimes initiating the development of cancerous tissue.
UVB
UVB rays are responsible for sunburn as well as tanning – UVB stimulates melanin production (the pigment that forms a tan), but also damages the cells in the epidermis.
UVB rays are strongest in the summer months (April to October), between 10am-2pm.
They are able to reflect off water or snow.
Most skin cancers are caused by UVB rays that continually weaken cells in the epidermis.
To prevent both UVA and UVB rays harming your skin, you should choose a sunscreen that is labelled as 'broad spectrum' and remember the sun SMART code:
Spend time in the shade between 11am and 3pm
Make sure you never burn
Aim to cover up with a t-shirt, hat & sunglasses
Remember to take extra care with children
Then use a sunscreen with UVA protection
The SPF (sun protection factor) figure represents the level of protection against UVB rays offered by the sunscreen, whereas a second (often overlooked) number called the PPD (persistent pigment darkening) indicates UVA protection level. Dermatologists recommend that you use a sunscreen of at least factor 30 (that also has as high a PPD number as possible) to provide adequate protection against skin damage.
Last month was also Melanoma Month, which saw the launch of various initiatives to help the nation stay sun SMART. Amongst public events and mass mole screening workshops, La Roche Posay introduced a new free iPhone app, which links to Met Office data and advises users of the latest UV levels and how much sun protection to apply accordingly. This handy tool also contains a wealth of sun care advice, as well as a map of local pharmacies where their high protection Anthelios XL range can be purchased.
They also relaunched my-skincheck.com, an online hub for skin cancer prevention and detection information, which is run in conjunction with the Melanoma Trust.
Whether you utilise technology in your sun-safe quest or not, as temperatures rise and the temptation to bare more flesh increases, remember to always adhere to the following guidelines:
Throw away any sunscreen that you've had for over 18 months or that has been exposed to sunlight and heat for significant periods of time
Reapply sun protection frequently (immediately after you have been in water or if you find yourself sweating)
Frequently monitor your skin for any potential changes (you can keep track of your moles on my-skincheck.com)
Report any mole changes or unusual skin growths promptly to your doctor or dermatologist.
If you sensibly opt to stay in the shade instead of sizzling in the sun, but like the look of a golden glow during the summer months, check out our range of spray and sunless tanning offers and feel free to bronze away the risk free way!