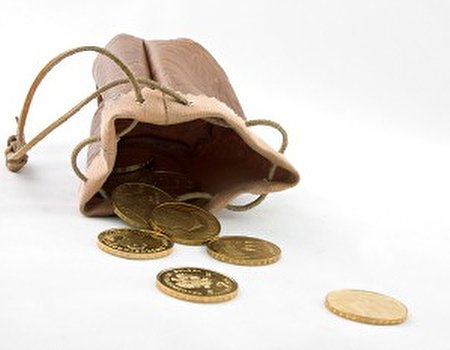 It's all too easy to be tempted by till-side titbits when you're standing in line, credit card in hand. Chocolate, crisps and fizzy drinks somehow slip into the basket or trolley and before you know it, you're cursing yourself for having scoffed that sweetie which blew the day's dieting goal.
If you swapped your plastic for a pocket full of change, however, it seems you may find it easier to stick to the fruit and veg. A study published in the Journal of Consumer Research found that shoppers found it more difficult to part with cash when food shopping and so limited their purchases.
The research took place over the course of six months, during which time the shopping habits of 1,000 households were observed and recorded. Researchers found that when consumers used credit or debit cards to make their purchases, shopping baskets had a larger proportion of food items that were considered 'impulsive' and 'unhealthy'. A follow up study also revealed that people were more reluctant to part with their money if they had to pay in cash and so avoided till-side snack foods.
"Cash payments are psychologically more painful than card payments," claim the authors of the study. "The notion that mode of payment can curb impulsive purchase of unhealthy food products is substantially important; the epidemic increase in obesity suggests that regulating impulsive purchases and consumption of unhealthy food products is a steep challenge for many consumers."
The American researchers believe that it may now be possible to correlate the stateside obesity epidemic with the increasing use of credit cards across the country. Over 33 per cent of adults in the US are classed as obese and nearly 40 per cent of all purchases made in the USA during 2006 were paid by credit and debit cards.
"The relationship between these trends suggests that self-control is not entirely volitional," the study's authors continued. "It can be facilitated or impeded by seemingly unrelated contextual factors that influence people's visceral feelings."
If you're feeling particularly body conscious or consider yourself a bit of a gym bunny, bear this in mind next time you pop out for a pint of milk- it may be worth grabbing the pennies to help prevent putting on the pounds!