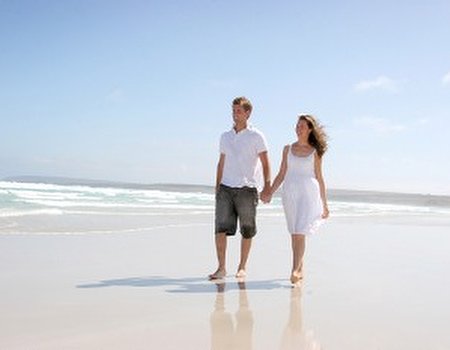 We all know that walking can help you to maintain a trim waist and healthy heart, but did you realise it could also benefit your brain?
A study published yesterday in the online issue of science journal Neurology, found that walking approximately 6 miles each week appears to prevent brain shrinkage and may also prevent the onset of dementia in later life.
A team led by Dr Kirk I. Erickson at the University of Pittsburgh examined data provided by 299 dementia-free people with a mean age of 78 about the distance they walked every week. Nine years later, the team scanned the participant's brains to measure their size and a following four years later, the participants underwent tests to look for any signs of cognitive impairment or dementia.
When examining scans at the nine year point of the study, researchers found that those who walked the equivalent of between 6 and 9 miles a week had a higher volume of grey matter in their brains than people who didn't walk as much. When they were monitored again four years later, 116 participants (40% of those taking part), had developed cognitive impairment or dementia, but those who walked the most over the years appeared to have cut their risk of developing memory loss by 50%.
"Brain size shrinks in late adulthood, which can cause memory problems," explained Dr Erickson. "Based on our results, we can conclude that there is a relation between the amount of walking earlier in life and brain volume in later adulthood and that greater volume of tissue related to walking is associated with a reduced risk of cognitive impairment."
Previous research has also found that even moderate amounts of exercise can improve the connections between important brain circuits, helping to prevent age-related declines in cognitive test performance.
Salvage those cells and help keep your wits about you by taking a stroll instead of a drive whenever possible. You could even join a walking group to make sure you maintain your commitment to the cognitive cause. Forward march, Wahanderers!