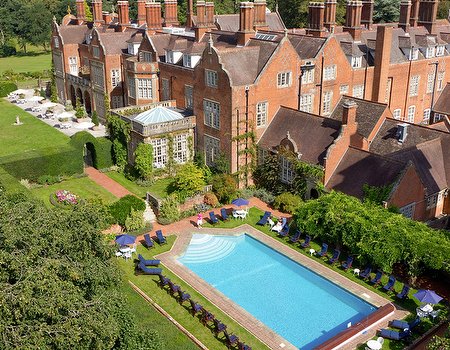 April showers bring May flowers, or so the saying goes. But with Britain's unpredictable weather still in full swing a month later, it's probably best to hedge your bets if you're planning a UK-based getaway. Luckily, a handful of hotel spas possess year-round good looks and facilities that are as impressive inside as out. Grab your brolly (or parasol, depending on the latest forecast) and get ready to meet one of them; Hook's Tylney Hall.
The spa
Nestled in the midst of an unbelievable 66 acres of Hampshire parkland and gardens, the spa at Tylney Hall can be found in the former stables of a Grade II listed mansion. Overlooking a courtyard – complete with ornate fountain – the 'Health Suite' offers exclusive treatments from Kerstin Florian and Vitaman and provides the perfect hideaway for when the heavens open. It's well worth exploring the elegant Rococo-style entertaining rooms too, which have been meticulously restored to their former palatial grandeur.
If your visit coincides with a spot of sunshine, you can choose to walk, jog or cycle around the extensive redwood-lined grounds, before enjoying a game of tennis or croquet. There's also a stunning heated outdoor pool, which happens to be housed in its own walled garden and functions as a bit of a sun trap. Thankfully, both lengths and lounging with drink-in-hand are welcomed.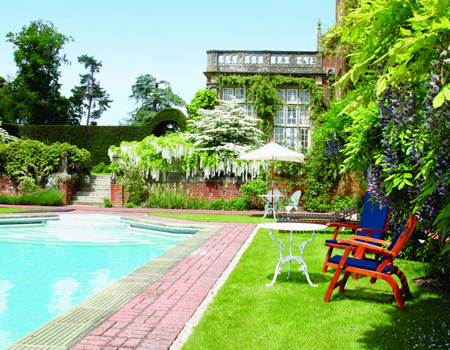 Treatments and facilities
Five treatment rooms, a dedicated manicure and pedicure studio, a 12.5m by 6.6m indoor pool, state-of-the-art gymnasium, dry saunas, a snooker room and fully decked-out changing rooms (hairdryers and Molton Brown toiletries included); Tylney Hall offers a myriad of leisure options, whether you wish to relax, revive, energise or invigorate.
Their signature Luxury Aroma Manicure should be top of the list for those with tired fingertips, with its soothing thermal mineral soak, nourishing myrrh nail oil and fragrant essential oils, whereas anyone wanting to pep up their complexion can choose from a selection of refreshing, correcting or restorative facials.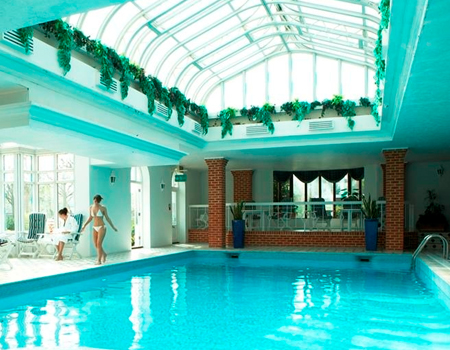 A full range of salon treatments are also available, enabling you to top up your St Tropez tan or enhance your eyebrows without having to wander far from your room, and there is an adjoining golf course for those who wish to practice their swing.
If you feel a little more adventurous (and the weather is co-operating), you can even dabble with clay pigeon shooting and archery, before taking to the skies in a hot air balloon. Fancy.
Treat yourself
Come rain or shine, if you're searching for a spa that offers finery and itinerary flexibility in equal measure, this lovingly restored venue fits the bill. Visit Tylney Hall Hotel's venue page to book a relaxing retreat or pamper day that won't disappoint.