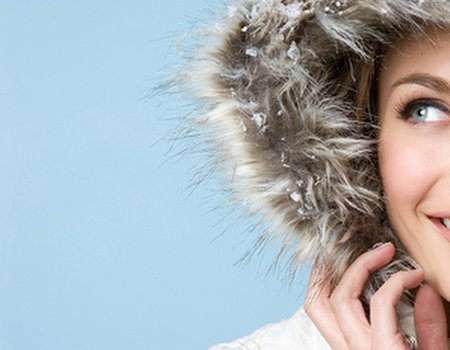 As designated detox month continues, it may be worth remembering that a reduction in toxins can benefit your skin as well as your waistline. Dirt-grabbing oil, patchy dryness and overall dullness are common complaints during the harsh and indulgence-filled winter months, and finding the balance between reviving your stressed, sensitised skin and removing the clogging culprits can be difficult.
If you're fed up with scrubbing and slathering and still having troublesome areas, the skincare specialists at Skin are said to have come up with a simple solution. The Ultimate Detox Facial is now available throughout the chain's 36 dermatalogical clinics nationwide and promises to purify problem skin without parching your pores.
Each treatment is bespoke, with the facialist tailoring the process to best benefit your skin, but a typical Ultimate Detox Facial includes:
An in-depth skin analysis to determine your skincare habits, skin type and specific needs.
A warming cleanse to strip the skin of impurities that have built up, without over drying the skin.
An exfoliating microdermabrasion or glycolic peel (depending on your skin requirements) to lift away dry, dead winter skin. This will give the face a fresher, brighter look, whilst softening fine lines and wrinkles.
A deep cleansing clay mask.
Application of SkinCeuticals Hydrating B5 Gel to help replenish and hydrate the skin post-cleanse.
Application of sk:n Derma Performance Repair Serum , which helps to protect against UV-induced cell changes and helps to reverse the ageing process in terms of cellular activity.
With such thorough clarifying and restorative elements, it sounds like you're guaranteed to emerge fresh-faced and looking fabulous!
The treatment even comes with expert endorsement in the form of a glowing reccomendation from anti-ageing expert Nicky Hambleton-Jones (of Channel 4's 'Ten Years Younger' fame). "It's not always easy to keep our skin looking good, especially throughout the Christmas period when our skin suffers from the effects of over indulgence and stress," she explains. "But this quick fix treatment is a great way of ridding your skin of any impurities ready to start the new year with a bang."
The Ultimate Detox facial lasts for 30 minutes and is normally priced at £70. However, if you book now via Sk:n's website or booking line (see their dedicated Wahanda profile for details), then you can get the Ultimate Detox Facial for half price or receive a free stand-alone skin analysis.
Be sure to keep an eye on our London spotlight offers for some special deals too...