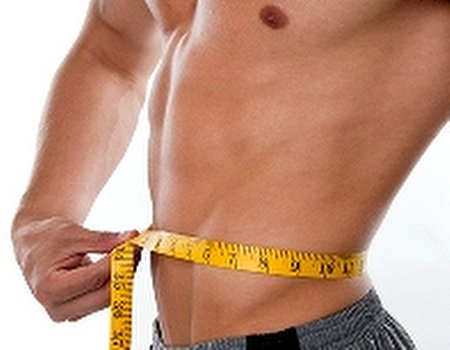 Curries, chocolate, cheeky pints down the local- before you know it, your waistline is expanding faster than your waistband can cope.
You can adopt the healthy approach, upping your cardio activity and cutting back on nutritional nasties; the more drastic surgical approach by succumbing to body sculpting procedures, weight loss surgery and liposuction; or the lazy approach… by popping down the shops.
Yes, to get a nip tuck without setting foot inside a clinic, men can now head to Selfridges and pick up a 'tummy tightening' tee and trunks courtesy of Spanx. Famed for their slimming and shaping women's underwear, Spanx have now created a series of male firming and flattening garments, including a Cotton Compression undershirt, a Zoned Performance undershirt, Cotton Comfort briefs and boxer briefs, which retail for between thirty-seven and sixty-nine pounds.
Described as 'your favourite T-shirt without your least favourite part... love handles', the cotton undershirts claim to 'comfortably firm the chest, flatten the stomach, improve posture and eliminate bulk under clothes', whereas the pricier Zone Performance design is meant to provide 'maximum shaping with instant transformation'. Whilst the shirt appears to turn moobs into muscle, Spanx state that wearing the new briefs means that 'there's no chance of a sagging bum' thanks to their 'close fit'.
"The men in my life, and in Hollywood, have been asking me to make 'Spanx for men' for years," said American founder of the brand, Sara Blakely, at the launch of the range on Thursday. "We applied our ten years of knowledge and expertise in compression fabrics and transforming the body to this first-of-its-kind collection for men."
Gentlemen- will you be turning to t-shirts to trim your torso and perk up your posterior and ladies, do you think that a vest and set of control pants is the answer for those who are more couch potato than chiselled Chippendale?
All we can say is that for maintaining a fit physique, nothing beats a trip to see your old friend Gym and there will come a moment when the 'wonder-ware' has to come off. We think at that point, you may have some explaining to do…