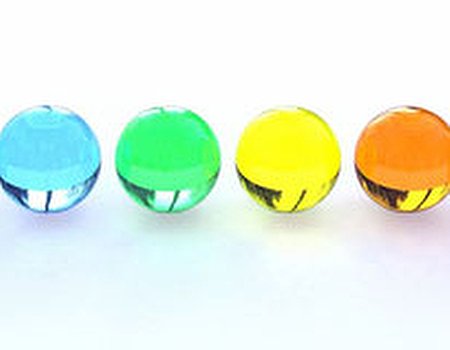 Do you feel sluggish when surrounded by shades of dreary grey, suddenly calm when looking at soothing blue, or find that a shot of yellow can easily be used to brighten up your day?
It's long been said that colour can affect your mood, but recent research suggests that it may be able to alter your athletic performance too. A study published by the University of Rochester has found that exposure to the colour red (traditionally associated with anger) can seemingly make muscles respond faster and exert more force.
The results, published in psychological journal Emotion, compared students' muscle reactions in two experiments; in one, 30 children aged 9 to 16 pinched and held open a metal clasp after reading their participant number written in either red or grey crayon. In the second, 46 undergraduates squeezed a grip with their dominant hand as hard as they could whilst reading the word "squeeze" displayed on a computer screen on an equally bright red, blue, or grey background.
During both experiments, seeing the color red intensified the strength of the participant's grip and during the second task, it also increased their reaction speed. Although these findings may seem obscure, they could have important implications in sports and other activities where a quick burst of energy is needed.
However, there may be an emotional compromise if red is used as a temporary brawn boost. "Red enhances our physical reactions because it is seen as a danger cue,"explained researcher Andrew Elliot, professor of psychology at the university.This means that it can also provoke feelings of worry, distraction, and self-preoccupation without us realising, which could actually hinder performance.
Previous studies have also shown that catching a glimpse of red can be counterproductive for those performing skilled motor and mental tasks. Statistics show that athletes competing against an opponent wearing red are more likely to lose, and students who see the color red before a test don't perform as well.
"Color affects us in many ways depending on the context," Elliot concluded, "[and the] effects [often] fly under our awareness radar ." It seems that if you want to enhance your physical prowess with a flash of fuchsia, you'd better learn to channel that extra adrenaline in a positive way first.
To find out more about the effects of colour on mood and mentality, check out the Colour Therapy treatment page for facts and the latest deals.