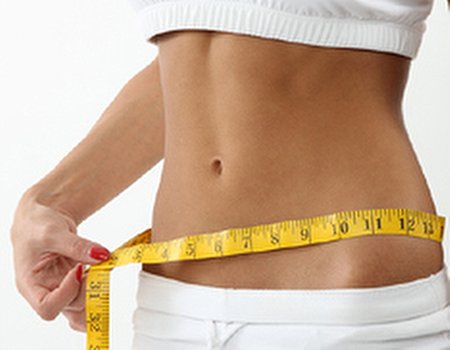 It may sound a bit sci-fi, but a 3D walk-in body scanner that maps fat distribution could soon be replacing scales and height charts in the toolkit used for diagnosing obesity.
The seven-foot high Body Volume Index (BVI) machine scans a patient's entire body in six seconds and then creates a detailed computer generated model that shows areas of accumulated fat. It is said to be far more accurate than the traditional methods used to determine BMI, and a more reliable indicator of obesity levels.
During a scan, 32 cameras and 16 sensors use white light to build up the image in layers, before it is anonymously saved on a secure server and examined by a doctor. The BVI also takes into consideration factors such as age, weight, height, shape, sex and medical history to more accurately assess any risks to the patient's health. The analysis takes just under three minutes and has been tested on more than 2,000 men and women during trials conducted by its manufacturers, Select Research in Worcester.
"BMI was never meant to be used as an individual assessment for obesity and we believe that each patient deserves to be measured in a way that takes their own body shape and lifestyle factors into account," said Richard Barnes, MD of Select Research.
"Most people in the world realise that carrying extra weight around the stomach means that they do have a greater health risk, commonly known in healthcare as central obesity," he continued. "What BVI now offers the world is a brand new way of measuring the abdominal area which BMI simply cannot do."
An added benefit of the BVI system is that it can also track and monitor changes in the bodies of patients over time. Dr Asad Rahim, Consultant in Diabetes and Endocrinology at Heartlands Hospital, Birmingham, which helped to develop the system alongside Aston University and the Mayo Clinic, revealed that a three-year trial involving 53 patients had shown positive results and that scientists hope the BVI machine could be used to track body shape trends across whole populations in the future.
"'It is really just a multi-faceted machine which provides info that can be used by a lot of different people," he enthused. "We see this being adapted on a widespread basis. Not just within the medical industry, but also in the retail sector."
The National Institute for Health and Clinical Excellence (NICE) is due to review the equipment in November and will compare its functionality to the BMI system, before deciding whether to roll it out in health centres nationwide.
What do you think- could this new technology could help Brit's wake up to the dangers of obesity and stop us making excuses that could potentially have life threatening consequences? Does the thought of ditching the scales in favour of 3 minutes spent being 'photocopied' in your underwear make you cringe, or will you be happily heading down the gym in preparation for your first check up? Let us know!