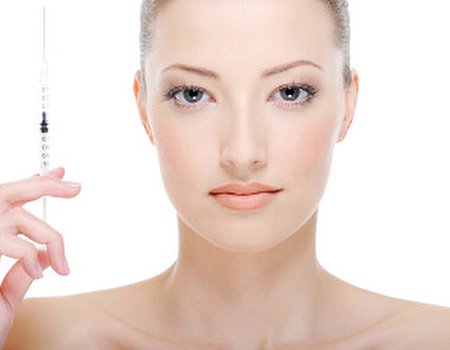 What would it take to make you take on a second job; a rise in rent rates, the promise of an exotic holiday this summer or a glimpse of a few fine lines when you smile?
According to research published by Harris Interactive, the latter may be surprisingly accurate, with figures showing that almost a third of European women would be willing to work more hours or angle for a promotion just so that they could afford to have anti-wrinkle treatments like Botox™.
In a survey undertaken by the market research specialists, nearly 3,000 women were asked to share their views on the use of facial injectibles. 53 per cent of respondents revealed that they felt that their own skin showed signs of ageing and 62 per cent of those worried about their wrinkles admitted that they'd tried out anti-wrinkle treatments. Overall, this means that the equivalent of one in every three women has had some form of cosmetic Botox™ or dermal filler treatment.
Celebrities think nothing of popping to the doctors for a top up, and it was hardly surprising this week to find out that Nicole Kidman's suspiciously frown-line free face is not completely a result of good genes, but a good old dose of Botox™ too. Yet despite such widespread use amongst the famous and non-famous alike in recent years, the financial cost of injectibles remains high.
With the after effects of the recession still being felt across the globe, many women are shunning cheaper alternatives and looking to bolster their income purely so they can continue to have their bi-monthly Botox™ fix. 31 per cent of those questioned said that they would seriously consider working a second job or attempting to move to a more highly paid position so that they could support their cosmetic routine and shockingly, 29 per cent admitted that they would actively cut back on food purchases in order to afford treatments.
Does retaining a wrinkle-free appearance mean that much to you? Would you adopt the facial fillers diet and swap wine and chocs for a bit of Botox™? Let us know where your priorities lie by tweeting @Wahanda.