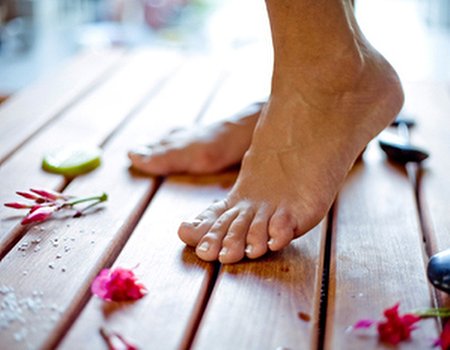 Wrinkles; the bane of the beauty conscious. Fillers have long been used to try and erase tell tale lines and creases from inevitably ageing faces, but have you ever considered turning back the years by injecting them into your feet?
Apparently many have, and have taken steps towards younger-looking tootsies by using TEOSYAL Meso filler treatments.
The brand has announced that in the last year, there has been a 60% increase in number of women shelling out for the £150 treatment (in which fine needles are used to insert the Hyaluronic Acid-based substance beneath the surface of the skin).
"Women are becoming more open to the use of injectibles to ensure lines are plumped and complexions are left visibly younger," said a Teosyal spokesman. "Using fillers for the feet is relatively new, but it's said hands give away our age and feet do too. Wrinkly feet can certainly let down your appearance."
The product used can absorb more than 1000 times its weight in water and Teosyal claim that it hydrates feet, leaving them supple and smooth for up to 6 months. The process itself only takes 15 minutes and has been carried out on the underside of patients' feet for a number of years, with supermodels diligently plumping the balls of their feet to protect them from the pain of killer heels.
If you don't mind needles, it may be time to make sure your toes look your shoe size and not their age!