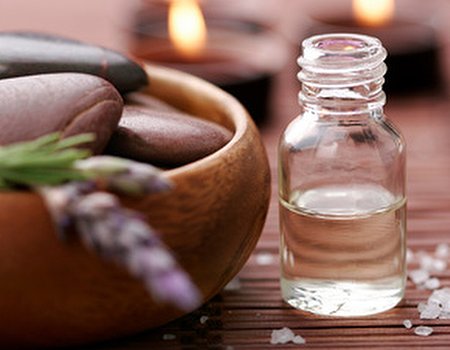 The nights are drawing in, temperatures are beginning to drop and autumn is fast approaching. If your sunny disposition has faded as swiftly as your tan and you are searching for a quick pick-me-up, avoid punishing your bank account and over-indulging in comfort food by opting for an olfactory solution.
Aromatherapy is well known for its relaxing and soothing benefits, but if you select the right blend of essential oils it can also prove to be an uplifting and invigorating experience. Banish those end-of-summer blues and make the transition between seasons a breeze with the help of these mood-boosting blends:
Feeling... drained
Bermamot - This fruity, sweet oil is extracted from the rind of a citrus fruit native to South East Asia. As well as helping to release stress, bergamot is said to promote positivity and stimulates both liver and digestive function (making it perfect for preventing a post-festival health slump).
Try... Organic Surge Tropical Bergamot Shower Gel, 250ml - This moisturising body wash will not only help to rinse away mud, glitter and glow-stick remnants, but its refreshing aroma will give your mood a much needed lift. Bergamot is also used to flavour Earl Grey tea, so pop the kettle on and treat yourself to a double dose of recuperation.
Feeling... de-motivated
Geranium – Fresh, crisp and floral, this plant oil is said to boost confidence and help increase self esteem. If you're finding it hard to muster up courage or enthusiasm, geranium can apparently help to rebalance hormones and revive wandering minds, helping you to get back on the productive track (even beneath dismal grey skies).
Try... Neal's Yard Remedies Rose & Geranium Body Polish, 150g - Invigorating and nurturing in equal measure, this body scrub will help you to slough off dead skin as well as a sluggish demeanour. It also contains rose otto, a scent which is said to help restore perspective - perfect when you need to retain focus.
Feeling... frazzled
Lemongrass - As its zesty name suggests, lemongrass oil is refreshing and aromatic, making it the ideal remedy for those battling jet lag or fatigue. Originally grown in the searing heat of India, its cool fragrance also acts as an insect repellent.
Try... Heyland & Whittle Wild Lemongrass Candle - Light this candle when you feel yourself flagging and let the clean fragrance awaken your senses. Placed on the table at a late lunch or dinner, it'll also help to keep pesky midges at bay.
Feeling... down
Patchouli - Warm and musky, patchouli provides a comforting cocoon of scent. Its spicy smell forms the foundation of many perfumes and is said to help brighten your mood if diminishing daylight hours have left you feeling sad.
Try... Diptyque Patchouli Room Spray, 150ml - Spritz this blend in the air to transform even the coldest, darkest room into a welcoming and cosy space.
Feeling... fuzzy headed
Peppermint - Reportedly found in Egyptian tombs dating back to 1000 BC, peppermint has long been used to promote clarity, increase focus and improve mental agility.
Try...Origins Clear Head® Mint Shampoo, 250ml - Cleanse your scalp as well as your mind with this water, pepper and spearmint shampoo. Breathe in the menthol fragrance as you lather up and the sleepy morning haze will soon clear, leaving you feeling sharp and alert.