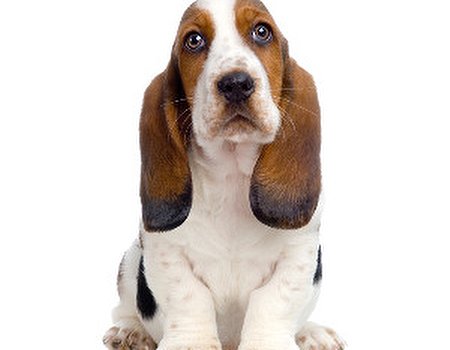 Have you heard about London's latest five star spa, opening in Harrods today? Massage, personal training, custom facials, steam rooms, top quality stylists, thalassotherapy and designer cupcakes will all be on offer in a treatment suite conveniently situated on the fourth floor of the iconic store. Sounds like the perfect place for a post-shopping stop off, right?
Before you polish off your credit cards and rush to book an appointment, I should mention that there is one small (yet important) quality that all prospective clients must possess to make the grade: it doesn't matter how much you are worth and there's no point flaunting the connections in your little black book... if you have homo-sapien DNA, you will be turned away.
Positioned at the heart of the luxury retailer's Pet Kingdom, the Harrods' Pet Spa is opening its doors to the capital's spoilt Siamese and tired-out terriers in an effort to tease away tension and soothe sore paws. Nutritional woes resulting from Fido's refusal to eat anything but the finest sirloin can be cured with a premium-priced appointment with a dietary consultant, cranky Persian princesses can be made to feel like the cat's whiskers again as they have their claws cut and coated with the season's hottest colours, and frisky ferrets can be calmed with a session of spiritual Reiki.
Spa manager Stephanie Mehanna has rounded up the best in the business into order to provide a service that places the centre firmly at the top of the grooming game. Amongst the gerbil bathers and tortoise masseurs, there is 'Head Stylist', Alison Rogers (a member of the England Grooming Team and placed third in the World Grooming Championships last year) and high-profile animal behaviourist Rob¬ert Alleyne (who has leant his expertise to the BBC canine reformation show, Dog Borstal).
Treatments come with price tags that match those for their human counterparts. Amongst the scented candles, 'pupcakes' and marble tiled treatment rooms, a luxury –massage will set devoted owners back £125, thalassotherapy mud baths cost £49.95, a full body grooming session starts at £85 and Reiki comes in at £175 for a single session.
If you have plenty of cash to splash on your beloved pet, will you be bundling them up and heading to Knightsbridge? We'd love to hear from owners of doggy divas or pet spa cynics, so send us a tweet via @Wahanda with your views.