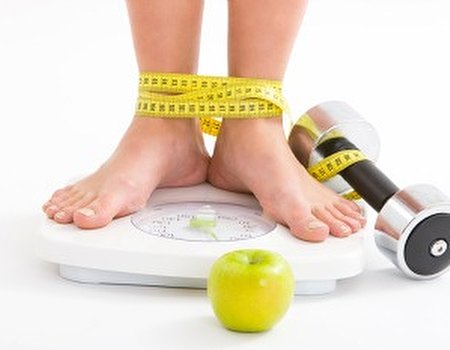 Munching on mince pies and sipping on sherry over the festive season can leave you feeling more than a little sluggish by the time the New Year rolls around. Finding the motivation to get up and about after the holiday cheer has faded can be tough, especially when faced with the monotony of a hard slog at the gym.
Instead of moping beside the treadmill, kick-start your 2011 exercise regime by trying something new. The most common workout woes when it comes to burning off that Christmas stuffing are monotony and money, and so to fix your fitness fatigue we've tracked down two alternative routines that are just the thing if you want to beat body-toning boredom or shift some pounds without breaking the bank:
The Freedom Climber
If a fear of heights has put you off attempting rock climbing in the past, the highly original toning and limbering workout provided by scaling steep surfaces may no longer be out of your reach thanks to the Freedom Climber.
A circular climbing apparatus that extends just 8 inches from the wall and fits into a room with 8 foot ceilings, the Freedom Climber is non-motorised rotating wall that slowly turns as a result of gravity and your own climbing action, keeping you perpetually skyward-bound.
Grappling to grip the specially moulded hand and foot holds on the changing surface puts both your brain and body to the test, whilst the Climber's smaller scale also eliminates the danger of falling, enabling you to exercise harness-free (adding authenticity when you're pretending to be Spiderman... Oh, just us then?)
The speed at which the wall rotates can also be manually adjusted by tweaking the amount of resistance that the internal gear system encounters, so both more experienced climbers and novices can keep to a pace that suits them. You can even track your progress on a side mounted digital display that records how long you've been climbing, the elevation you've effectively reached and how many calories you've managed to burn- phew!
Look out for Freedom Climbers in gyms across the country and get ready to hang tough!
The Junkyard Workout
After having spent the last of your hard-earned cash on presents for friends and family, forking out for gym membership fees come 1st January can seem like an unnecessary expense. If end of year indulgences have left you out of pocket as well as out of shape, do not despair- simply turn to everyday objects that are already at your disposal and get back to fighting fit.
Before you scoff at the thought of a wheelbarrow workout, bear in mind that basic weight and functional training has been at the heart of strict strong man and army fitness regimes for decades, proving that such an approach does in fact provide an all-round boost to strength and stamina.
Surroundings such as stairs and objects including sandbags and water bottles of varying sizes can quickly and easily be used to create a unique fitness programme tailored to your needs and there are plenty of DIY work out ideas online if you are feeling uninspired. Exercise when and where you feel like it, without having to face queuing for machines or sweating it out in crowded classes during the nation's New Year body blitz!
Still not feeling motivated? For plenty more fabulous fitness ideas, head to our inspire pages and track down the routine that's right for you.