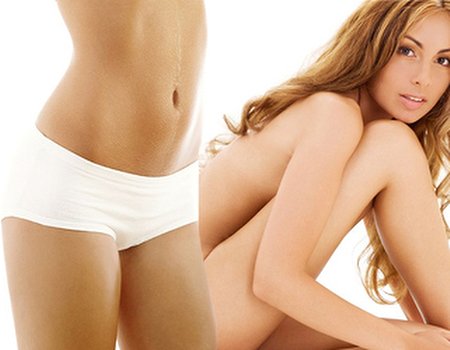 Unsightly dermal scars are often an unwanted side effect of surgery and can not only leave patients feeling self conscious, but can also complicate the healing and rehabilitation process.
Topical scar treatments typically consist of Vitamin E solutions, moisturisers or prescribed medicated creams that increase cell turnover, but the routine of slapping substances on and hoping for the best may be about to change.
As part of a quest to improve post-surgical healing, McIndoe Surgical Centre's Charles Nduka and pharmaceutical company PharmEcosse Ltd have teamed up to launch a series of clinical trials investigating the use of insulin to prevent scarring. Prior studies that have been conducted over the past 14 years have found that insulin (a naturally occuring hormone that helps the body to synthesise sugar and is more commonly prescribed during treatment for diabetes) has the ability to rapidly cut healing times by 'switching off' elements of the wound-healing process before a scar has the chance to form.
Tough and thickened 'scar tissue' on the surface of the skin is formed around an injury or incision when the body rushes to produce new connective fibers designed to close open wounds. Although this tissue is able to repair surface damage, it is not as functional as the original flesh and instead serves as a protective barrier against bacteria and further damage during prolonged healing. Scar tissue is paler and denser than the surrounding skin because it has a limited blood supply and as a result, it offers less capacity for movement, circulation, and sensation.
Over six million people undergo surgery in the UK each year and Dr Claire Linge, head of research at PharmEcosse, believes that if successful, this study could potentially provide a vital aid to their recovery.
"We have been looking into the use of different components to prevent or reduce scar tissue over the past 14 years [and] insulin was found to control the activity of the key cells involved in wound closure and subsequent scar formation. This means the wound closes, but the build up of scar tissue slows down or stops," she explained. "Importantly, we have found that insulin can be successfully used as a single dose at the time of surgery and so it is a quick and easy process."
"In my experience, scarring affects patients mentally as well as physically, particularly if it is in a prominent position on the body," added Mr Nduka, the research group's head surgeon. "Insulin is an everyday drug, but this treatment has the potential to revolutionise people's lives."
Trials are due to start this month, and will take place on women who are undergoing non-cancer related breast surgery (such as reductions and augmentations).
"[This will mean] we are able to administer the insulin on one breast and a placebo on the other," explained Mr Nduka. "We are therefore looking for ladies who are thinking of having breast augmentations or reductions to take part [and] patients will be monitored over 12 months following surgery."
If the insulin treatment appears to reduce scarring across the test group during this period, it is hoped that it could be adapted to benefit everyone from accident victims and cosmetic surgery recipients to patients who have undergone operations to treat cancer.
Are you blighted by scar tissue that you hate the look of or that affects your mobility on a day to day basis? Would you like to have received insulin treatment whilst healing after surgery or a slip up, or do you believe that if proven to work, the treatment should be reserved for the likes of burns victims and those who have been in more serious accidents? Let us know by tweeting @Wahanda].
For more information about taking part in clinical trials mentioned above, visit pharmecosse.com