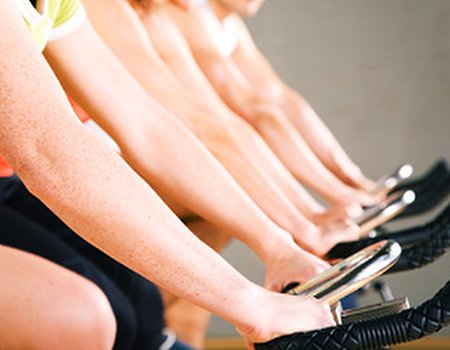 We've all seen the music videos (and the biceps)- there's no doubting that Madonna, the self-proclaimed queen of pop, has had a fair bit of experience when it comes to exercise.
Not content with unleashing a new single, iron-pumping vid and tour on the record buying public every few years, the eighties, nineties and noughties icon has decided to branch out and is opening a chain of fitness centres.
Ten of Madge's Hard Candy Fitness gyms (named after her last studio album) are set to spring up in major cities around the world over the next few years, with the first opening in Mexico City on 29th November. It seems that the project is not simply a case of a celeb putting their name to a venture either, with Madonna planning to attend the launch after having worked with her manager Guy Oseary, New Evolution Ventures, and Mark Matrov, innovator behind the enormously successful global chain 24 Hour Fitness on the enterprise for the last three years.
"Hard Candy Fitness will be a reflection of Madonna's point of view and will reflect her input on every detail including music space, light, and other design cues," explained New Evolution Ventures Chairman Mark Mastrov. "Madonna's touch will be everywhere."
The Mexico City venue has been described by the development team as "a beautiful and uniquely designed 30,000 square foot (9,100 square metres) space" and is situated in the Bosque de las Lomas area of the city. It will house a number of fully equipped workout areas as well as catering for a range of fitness classes, such as Zumba, spinning, Latin Moves and Cardio Kickboxing. A café serving fresh juices will also be available to gym members, who will be able to relax post-session in sauna and steam rooms.
Sites in Russia, Brazil, Argentina, and throughout the rest of Europe and Asia are currently being lined up as locations for further centres, and so it seems that the material girl now sees herself very much as an entrepreneurial woman. What we want to know is; will you be signing up?