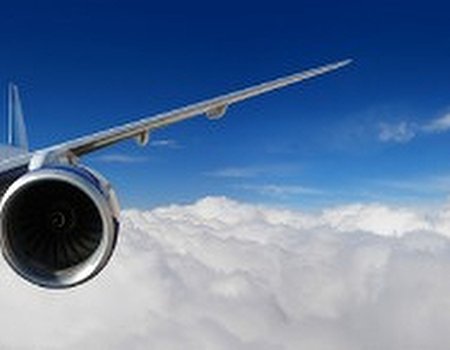 Ashley Loong is one salon owner who hopes her fledgling business really takes off. After travelling thousands of miles during her job as an air hostess with Singapore Airlines, Ms Loong decided to call it quits and along with a beauty loving buddy, established 'Apronbay' beauty boutique (apronbay.com).
The name isn't just a reflection of Loong's past, but very much representative of the Kuala Lumpur salon's present; 'apronbay' is an aviation term that refers to the section of runway reserved for aircraft parking, refuelling, and the loading and unloading of passengers- a one-stop refurbishment and recovery zone. The integration of the airport theme doesn't quite end there though...
When the salon opened its doors last month, it became the first air travel concept spa- yes, the entire venue is built around the various stages of a first class air travel experience. Customers first 'check in' at reception, before being guided to the first treatment area by a member of salon staff who is dressed head to toe in flight attendant attire.
Dubbed the 'first class waiting lounge', here guests are treated to a manicure and pedicure before moving on to their 'in flight seat' in a themed main treatment room. Depending on which process customers have elected to have, they will be guided to a seat amongst one of the following surroundings:
Waxing- A neon light-bedazzled New York ('Contemporary City'), the peaceful shore-side of Boracay, Phillipines ('Seaside Loft') or Chinatown in Shanghai ('Oriental Suite')
Brow Design- A market straight out of Victorian London ('Covent Garden') or the tranquil greenery of 'Country Garden'.
"We aim to fulfil this unique brand concept by exuding the glamour, comfortable luxury and the sort of poise that come from being exposed to cultures around the world," explained Loong, who chose and manufactured the scenic wallpaper used in each room herself after raiding her friends' photo collections. She has gone to great lengths to create an atmosphere in a compact space, and the details are even carried through to the doors of each of the treatment rooms, which are cleverly crafted to look like aeroplane side hatches.
At Wahanda, we can't wait to see what creative salon owners will come up with next when it comes to concept stores. Perhaps they should consider a pirate theme- a fish pedicure where you have to walk the plank and a seaweed wrap amongst the rigging? On second thoughts, we're not sure, but that may change if you throw Mr Depp into the equation...