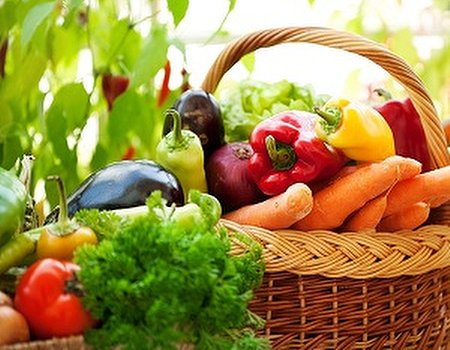 Determined to stick to a diet this January, but feel like you've exhausted all your options over the years? Left uninspired by the endless routines and rules of commercial plans currently on the market? If even our suggestions have failed to float your boat, but you want to shift a few extra pounds and develop a healthier relationship with food, it may be time to turn to the heavens.
Forget baby food, chuck out that cabbage soup and get ready to embrace the ways of the Zodiac Diet. Chef to the stars, Sabra Ricci, has combined her nutritional know-how with her passion for astrology to produce a new cookbook containing recipes said to be tailored to each star sign. By exploring the body parts 'ruled' by each astrological house and examining the ailments typically said to afflict individuals born during each period, Ricci has developed meals designed to remedy common complaints and promote better health.
The book devotes eight recipes to each zodiac sign, and includes both hearty main courses and treats for those with more of a sweet tooth. Geminis (who are apparently prone to respiratory conditions and infections), can look forward to indulging in antioxidant, zinc and vitamin-packed 'cornmeal pancakes with sweetened sour cream and blueberries' - a meal designed to provide all the nutrients that promote better lung health. If you're an Aries, brain foods such as oily fish are said to be essential, whereas Cancerians should up their green tea and buckwheat intake in order to hold off their digestive troubles.
We're not sure if rigidly sticking to Ricci's recommendations will cure all your ills overnight (especially if her suggestions conflict with any known allergies or intolerences), but astrological eating has been been floating on the peripheries of the mainstream for a while, and this nutrient rich collection of recipes seems to provide a novel yet considered approach to easing everyday aches and pains.
If you are a horoscope fan who is looking to learn about how your diet can affect your overall wellbeing, this may be the plan for you. Even if you find its premise to be more on the unconventional side, the Zodiac Diet provides a guide to nutritionally sound foods that can help your body repair and rejuvenate itself. You may even find that small alterations in your eating habits do in fact boost your mood and health, as many of us unwittingly fail to obtain our RDA of certain vitamins and minerals through our normal diet.
Further recipes and resources based on astrological/zodiac/ diets can be found online, or why not consult one of our expert practitioners in the community section of the site. For more general nutritional advice and deals, check out our dedicated nutritional advice and New Year detox pages.