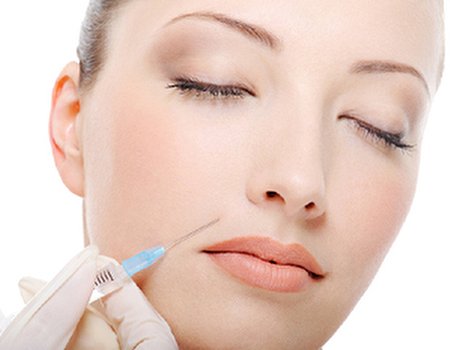 Have you heard the news? If you've recently decided to smooth out your brow with Botox™ or flatten out some furrows with fillers, it's about time you did, so listen up! Earlier this year, a government backed initiative was launched in the UK in an effort to help regulate practitioners who dish out injectable cosmetic treatments and to stop you needlessly fearing their needles.
The Treatments You Can Trust directory has been developed by the Independent Healthcare Advisory Services (IHAS) Working Group and is designed to help consumers who are considering injectables make an informed and considered decision about where they go for their procedures.
As well as ensuring consumer wellbeing, the publicly accessible registration system aims to give reputable treatment centres a clinically certified mark of quality that proves that they meet national safety standards and clearly distances them from unqualified providers.
For an annual fee of £50 plus VAT, practitioners or sites can register their business on the list and after filling out the necessary forms and passing a scheduled facility inspection and interview, they will be listed online and permitted to use the certification mark in their clinics and promotional literature.
Choosing a registered provider doesn't add any extra cost to treatments and the scheme covers the whole of the UK. Qualified doctors, dentists and registered adult nurses who have the professional experience required to administer injectables and have trained to meet the principles of the shared regulation scheme are being added to the list all the time, with 156 clinical sites appearing in the records as of September and a further 113 partway through the registration process. Practitioners from another 439 locations have formally registered an interest in the scheme, bringing the total figure of applicants close to 50 per cent of those eligible for registration.
After six years in the making, it is hoped that the Treatments You Can Trust initiative will put an end to bad practice and botched procedures in the injectable cosmetic treatment field. "[It] is all about assuring best practice," said Dr Andrew Vallance-Owen, chairman of the IHAS Working Group. "We therefore [ask] the public to make a conscious decision to look out of the IHAS Quality Assurance Mark when choosing a provider, to ensure a safe treatment and good results."
Both patients wishing to search the directory and practitioners who would like more information on the registration process and what it entails should visit treatmentsyoucantrust.co.uk. The IHAS is also offering paper referrals, telephone support and email assistance for businesses looking to be listed.