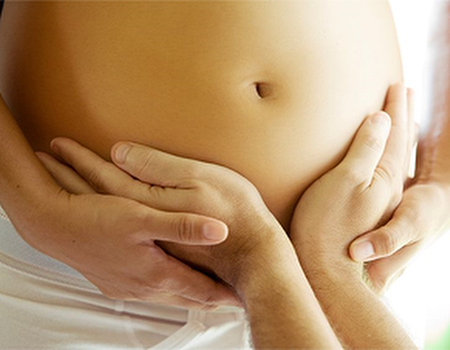 We watch them bloom and then emerge with perfect formed Beverly Hills babies 9 months later, but it's not often that stars share their pregnancy secrets. However last week, actress Jessica Alba enthused about hypnobirthing and how the methods involved are helping to keep her calm and comfortable as she reaches the end of her second pregnancy.
"I was freaked out [by the thought of] my first time going into labour,' Alba revealed. Like many first time mothers, she admitted she didn't really know what to expect during delivery of her daughter Honor (now 3). "What if I panic?" She worried. "What if I just freak out and I don't know what to do?"
But before little Honor was born, Alba discovered hypnobirthing. "[Hypnobirthing] just makes you chill," she smiled, explaining the methods she practices (and intends to use when her second baby arrives this August) to chat show host Ellen DeGeneres. "My husband takes me through sort of a meditation. He's saying, 'You're relaxed and you're floating on clouds,' while you're going through labour and your contractions. He just sort of does a guided meditation. I'm just concentrating on breathing and staying relaxed because it's when you get tense that makes the whole labour worse and more painful."
"Normally I want to strangle him," she joked, "but at that moment it's sort of calming and wonderful."
Rather than distracting women from the pain, hypnobirthing is designed to help mothers retain control of their emotions as well as their muscles during labour. As Alba described, eliminating excess tension can often result in a reduction of the level of pain experienced during childbirth and according to studies conducted stateside, some women are even able to forego gas and air thanks to the techniques.
Thanks to an NHS trial, expectant mothers in the UK will now be able to try out hypnobirthing for themselves. Tameside General Hospital in Greater Manchester is introducing the technique to women who are interested in the possibility of pain reduction, shorter labour and calmer babies following delivery thanks to the use of self hypnosis.
"The women who do this are all able to take themselves into a deep level of relaxation and are very aware and in control throughout. It's very empowering," said hypnobirthing practitioner Katy Redford, who is running sessions at Tameside.
"I've delivered three babies to mums who were under hypnosis and it is amazing to see," adds midwife Jackie Brocklehurst. "It means as midwives, we have to change the way we work because this is a totally new concept, but if you go into it with an open mind, it really is unbelievable."
If you are pregnant and would like to try hypnobirthing for yourself, why not contact one of our listed therapists who offer the treatment as a service.