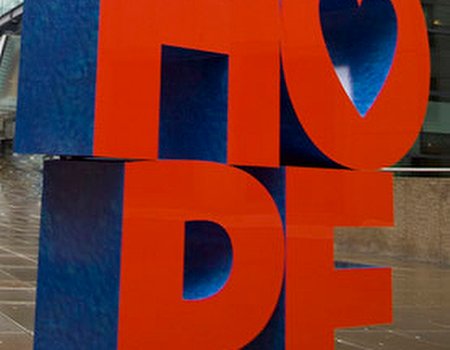 February is bound to be filled with flurries of romantic gushings. However this year, why not buck the trend and devote your heart to a good cause instead? As well as being bookmarked in the diaries of lovebirds everywhere, February is also officially National Heart Month and there has never been better time to support the British Heart Foundation (BHF)'s efforts to beat heart disease.
Hundreds of thousands of people in the UK are living with damaged hearts, whether as a result of disease, congenital defects or having survived a heart attack. The BHF has been tirelessly working to save lives and help improve the quality of life for heart failure sufferers for decades, and 2011 marks the fiftieth anniversary of the charity's creation.
To help celebrate, the BHF has launched a brand new campaign alongside the annual 'Red for Heart' initiative (where people are encouraged to raise funds and awareness by wearing red clothing to work or school for one day). The Mending Broken Hearts Appeal is focused on funding pioneering medical research that could possibly provide a way to re-grow human heart muscle and help people with heart failure.
Traditionally, coronary care has been based on limiting further damage to the heart and has consisted of surgical and drug-dependent treatments. However, it was recently discovered that a tiny species of fish native to India and its subcontinent has the ability to grow back portions of heart muscle in a matter of weeks. It is hoped that by studying the transparent Zebrafish (part of the minnow family), scientists will be able to improve the field of cardiac regenerative medicine within the next decade and revolutionise the treatment of potentially fatal heart conditions.
The problem is that the heart disease and heart patient care sector is desperately underfunded, and the BHF needs help to raise the £50 million required to carry out the stem cell and developmental biology research. You can make a difference, help to save millions of lives and give hope to countless people affected by heart failure by contributing to the Mending Broken Hearts programme in any of the following ways:
Sponsor hope
Pledge your support to the initiative by setting up a regular gift donation that runs for five years
(bhf.org.uk/hope)
Buy hope
Purchase an exclusively designed fashion or art product created for the BHF by some of the world's greatest designers and artists (including pop art legend Sir Peter Blake and the whimsical Patrick Hughes).
(bhf.org.uk/shops)
Give hope
Organise or take part in a sponsorship-filled BHF fund raising event.
(bhf.org.uk/events)
To find out more (and to snap up a Mending Broken Hearts appeal pack), head to bhf.org.uk/research/mending-broken-hearts. For more information about Red for Heart 2011 (taking place on Friday 25th February), visit bhf.org.uk/get-involved/fundraising/red-for-heart.aspx and remember even if you're fighting fit, regular exercise and a balanced diet can help to keep your heart healthy.