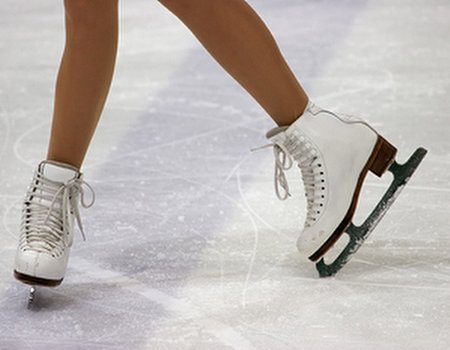 Poise, precision and perfect balance- do think you've got what it takes to give ice skating a go?
As another set of nervous celebs polish off their blades, don leotards and buckle up their boots as part of ITV's newest series of Dancing on Ice, we've rounded up the best places to practice gliding round the rink with ease whilst perfecting your pirouettes (or where to 'battle through the bruises until you can manage a lap unaided' in our case). Whether you're looking for lessons and dream of being the next Torvill or Dean, or just fancy a skate round with your mates, it's worth remembering that the hardest thing about ice skating is...the ice.
Don't get cold feet though; pack a pair of gloves and be prepared to take a tumble or two, but also to have tons of fun along the way.
Scotland
Ice-dance your way to Dundee when you can make use of a full sized Olympic rink at Dundee Ice Arena. Ice skating tuition is available on site and all ages are welcome!
Wales
Wing your way to the Welsh capital on a razor-sharp blade and a prayer and enjoy Planet Ice, Cardiff. Home to one of the UK's most successful 'Learn to Skate' courses, all lessons have been developed in association with the National Ice Skating Association, so you know you're in expert hands.
London
Inner city ice fiends- if you want to add a (tenuous) touch of Olympic gold to your routine, head straight to the Lea Valley Ice Centre in Leyton. As well as being a regional centre of excellence for Ice Sports in the south of England, it and boasts an international sized rink and was opened by the Bolero dancing two-some themselves in the same year that they scooped a flawless scoreboard full of 6.0s.
North East
Whitley Bay Ice Rink is a Tyne-side treat that caters for thousands of skaters every week. Open year-round, beginners are welcome to skate alongside semi-pros and ice-hockey fanatics in between training sessions held by the resident Whitley Warriors Ice Hockey team.
Yorkshire and Humberside
Sheffield's National Ice Centre has two Olympic-sized rinks, so whether you're a novice or a triple-axel aficionado, there's plenty of room to practice your moves. The centre runs multiple 6 week National Ice Skating Association courses across ten separate ability levels, allowing you to master moving smoothly and gracefully across the ice at your own pace.