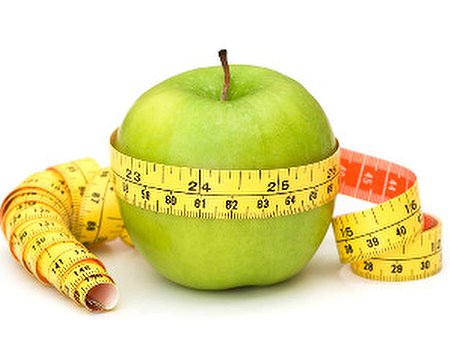 We're all prone to feeling a little guilty about our eating habits now and then, but statistics showing that Britain is the fattest nation in the EU make for worrying reading. This week (17th- 23rd January) is National Obesity Week, and with a new year well underway, there is no better time to decide to take action if you're plagued with diet demons.
People often make unsympathetic comments and trivialise matters when you are overweight. They suggest 'simple' weight loss solutions without understanding the underlying emotional and mental relationships with food that initially take indulgence to a level where it begins to endanger your health. Jamie Patterson, accredited psychologist at Abermed, the UK's largest occupational health provider, feels certain that there is a complex maze of psychology behind obesity.
"We're conditioned from any early age to view 'bad' foods as lusted after treats," he explained. "Children may be rewarded with a sweet treat after vaccinations. The promise of chocolate encourages them to behave in the supermarket. Easter, Halloween and Christmas mean guzzling as much as possible of goodies that are usually rationed."
Jamie, who has over thirteen years experience in mental health believes that such associations sometimes become so ingrained in a child's psyche that they influence adulthood habits. "Eating sweet foods activate pleasure centres in the brain, making us more likely to repeat those eating behaviours," he continued. "You reach for a chocolate bar on autopilot and before you know it, you're left with an empty wrapper and feelings of guilt." According to Jamie, the shocking reality is that you're often unable to even describe how the 'must-have' indulgence tasted once you've swallowed the last morsel.
The first step to breaking such behaviours is recognising when and why they take place. "Triggers can easily be identified in people's lifestyles [and] work is often a big contributor," he explained.
Since the majority of us spend more waking hours at work than at home and are often pressured to find time for food, it's easy to resort to unhealthy snacks. "Maybe you're flagging on a Monday afternoon and need a pick-me-up. Perhaps you just had a really bad meeting. Or a great one, and want to celebrate your success," continued Jamie, reeling off a list of desk-side excuses.
Although the responsibility ultimately falls at the feet of the individual, Jamie believes that employers need to acknowledge the role they play too, helping to encourage healthy habits that employees may be inspired adopt at home. "Employers must become engaged in the psychology of living healthier lifestyles," he affirmed. "They have a moral duty to look after staff but should also be aware that a healthier workforce is happier and more productive."
Jamie's solution? Ensuring staff have access to drinking water and providing visible healthy options, such as frshly stocked bowls of fruit. "Fill vending machines with products like dried fruits, nuts and seeds. Make it easy for people to make healthy choices and it will become habit."
Implimenting healthy practices needn't be a struggle for businesses either. Companies such as Multi-national food service organisation ARAMARK provide lunch menus packed with nutritious, low fat and low sodium options (including hot food such as reduced salt mince and potatoes).
Contrary to popular opinion, reducing dietary nasties does not need to mean a loss of flavour or appeal."We assume that 'good' food can't give us the satisfaction that 'bad' food does, but it can," Jamie stresses. "We can use our senses to eat mindfully- appreciating the texture, taste, colour and smell of what you're eating, as opposed to wolfing it down. By eating this way, the messengers that tell the brain we are full have time to reach their destination and just one square of chocolate, or a healthier choice, can be extremely fulfilling."
Are you naughty or nice when it comes to snacking and if you are part of the dark side, do you plan to make changes for the sake of your health? Do you feel the time has come to confront your food fads and fears, or have you already stepped up to the challenge? Share your food tips and woes with us over on Twitter by tweeting @Wahanda and check out our gym and fitness deals to find the perfect exercise to compliment your efforts.