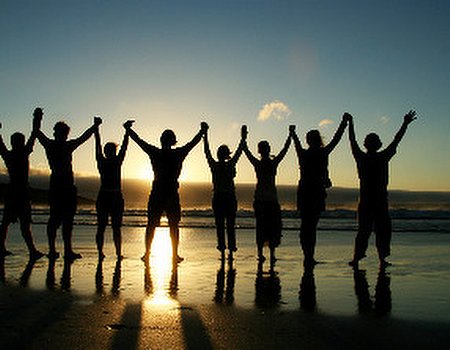 Mental health is unfortunately still a subject that few are comfortable approaching.
One in four people will experience mental health problems at some point in their life and at any one point in time, one in six of us will be having to deal with a mental health condition. Yet stigma and discrimination are still huge problems that many with mental health problems are forced to face on a day to day basis in the workplace, at school and in public. In fact, 90% of those who experience mental health problems say that persistent stigma is one of the biggest barriers to their recovery, wellbeing and ability to lead an active life.
As part of their Time to Change campaign, charities Mind and Rethink have helped members of the public to organise special events up and down the country this week in an effort to challenge the negative perception of mental health problems. Following on from the hundreds of activities that took place on World Mental Health Day yesterday, fitness centres, as well as exercise and awareness groups are holding free 'active' days and sessions until 17th October as part of 'Time to Get Moving' week.
Around 80,000 people are expected to join in with the sporting events across England alone and the activities are as diverse as they are widespread, with large group boxercise classes and a special 'One in Four'- legged race having already taken place over the weekend.
"By coming to a Time to Get Moving event you can show your support for the growing movement for change, as well as having fun, meeting people and getting active for your own mental wellbeing," explained Sue Baker, Director of the campaign. "Last year thousands took part and the events helped to get mental health out into the open and change attitudes. This year will be even bigger and better."
The National Lottery and Comic Relief have donated millions of pounds towards the drive to end mental health prejudice and Cricketer Marcus Trescothick, who last year spoke out about his own struggle with depression, is also backing the campaign.
"I know firsthand how difficult it can be to open up about your mental health experience," said Trescothick, "I'm encouraging others to support Time to Get Moving week. There are hundreds of Time to Get Moving events taking place across England so why not find one near you. Together, we can show the world that mental illness is nothing to be ashamed about and help end mental health discrimination for all."
To find an event near you, visit time-to-change.org.uk and if you are a venue who's hosting activities, why not let Wahanda] know about your endeavours by posting a blog or firing us a tweet: @Wahanda