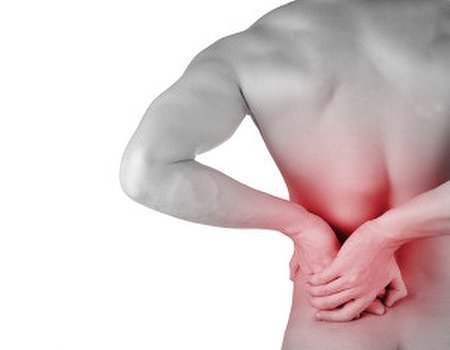 Hands up if you are currently slouched your desk, slumped on the sofa or otherwise sat hunched over your keyboard and screen as you read this?
If maintaining good posture proves to be nothing but a pain in the posterior, no matter how many attempts you make to straighten your spine, then you could not only be damaging your back but reducing your grey matter as well.
A study recently published in the Journal of Neuroscience has discovered that the brains of those who suffer from chronic back pain are thinner and less densely packed in six specific regions than the brains of those who are back pain free. Worryingly, the study also found that persistent back pain can impair activation in certain areas of the brain, affecting attention span, judgement and reasoning during cognitive tests.
When compared to 16 non-suffering peers, 18 subjects who identified themselves as sufferers of chronic lower back pain were found to have diminished density in three areas of the frontal cortex as well as in regions related to processing mood, pain signals and judgments about what those around us are thinking and doing.
However, when 14 of the same 18 participants were re-tested some 6 months after undergoing spine surgery or receiving long-lasting painkilling injections to the lower back, the 11 who reported that their treatment had been effective appeared to show signs of a regenerated dorsolateral prefrontal cortex (an area of the brain linked to sensory processing, mood, social judgement and short-term/working memory). Scans also found that their brain activation levels had returned to normal, matching those of the pain-free control group.
"Our results imply that [both] functional and structural brain abnormalities are reversible," the authors of the research concluded. "Treating chronic back pain can restore normal brain function in humans."
To prevent lesser lumbar pain becoming more than just a niggle, check out the following treatments that are credited with providing relief from back problems:
If nerve pain is getting you down, acupuncture may help matters.
Muscle spasms and tighteness may be relieved with Shiatsu massage
And finally, if you suspect a wonky spine is the culprit, give an osteopath or a chiropractor a call and sort out that slouching once and for all!