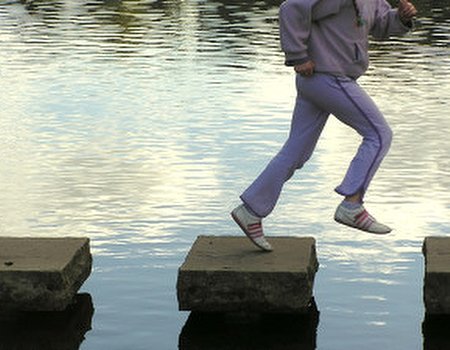 If you're determined to keep your pre-holiday fitness drive going throughout the autumn, why not book yourself in to an apathy-demolishing fit camp programme and help raise money for a great cause at the same time?
46,000 people in the UK are diagnosed with breast cancer each year and scientists still desperately need funds to aid the continuing search for a cure. Champneys are donating 20% of their profits from all Fit Camp packages due to commence on or after 9th October to Breast Cancer Care, enabling you to simultaneously battle the bulge and fight cancer.
Whatever your fitness level, Champneys Fit Camps can help to give you that extra push towards formulating a regular exercise routine, with the added bonus of the use of their luxurious on-site spa facilities. This is one boot camp that is definitely not built purely on blood, sweat and tears!
The seven night residential camp is led by fitness experts who are on hand to provide advice and much needed motivation as the nights begin to draw in. The ultimate goal is weight loss and toned limbs, so the regime is no-nonsense and based on military style exercises that will really get your heart racing. There are daily workouts and early bird walks at 6:30am, so dedication is a must and dozing divas need not apply. Wellbeing and nutrition talks are also included, and to help you recover in style, accommodation takes the form of a room at one of Champneys' four luxurious health spas.
Champneys describe the experience as 'relentless but fun' and teamwork and challenging yourself are at the core of the experience, ensuring that however gruelling things may seem, any tears will be of laughter rather than pain. Fit Camps are held throughout the year and prices start at £950.
For a gentler introduction to weight loss, the spa runs 'Weight Matters' two night nutrition and exercise plan spa breaks and if you simply fancy a self-confidence boost, the life affirming 'Time to Shine' (available at Tring and Henlow) two night package may be just up your street.
If wheels are more your thing, then Champneys also run cycling breaks, where you can meet pro racers, go on guided rides and experience a Thalassotherapy pool session in between up to twenty exercise and relaxation classes daily.
What are you waiting for? Keep your waistline and conscience in check by booking today!