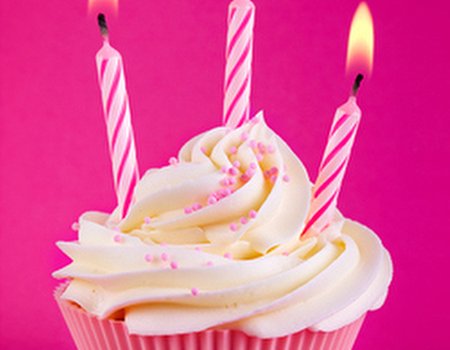 Happy birthday to us! It's hard to believe, but here at Wahanda we've reached the grand old age of three. It has been a fantastic journey so far - there have been tears, tantrums and teething problems along the way, but without sounding boastful, we think that we've turned out okay in the end.
To mark this momentous occasion, we've decided to crack open the bubbly, dust off a few Wahanda family photos(*) and look back at just how far we have come. Here are a few milestone moments that show what we've managed to achieve in our short online life:
0-1 years
A giggling and gurgling product of love (well, we were created on Valentine's Day), we first made our way into the online marketplace in February 2008. We quickly learnt to crawl, mastering the ABCs of spa listings, content such as treatments and made our parents (founders) proud with the first incarnation of the Wahanda voucher.
1-2 years
After our first year in the big wide world, we were certainly beginning to find our feet. Toddling along through the not-so-terrible twos, we made our voice heard with the introduction of daily MobDeals as well as the more sophisticated e-vouchers. We also continued to strengthen our friendships with spa and salon buddies, whilst working with customers to build our base in the wellness sandbox.
2-3 years
As we continued to grow, we soon found that we could defiantly stand our ground. After artfully throwing some coding at windows and walls, we created a miniature masterpiece in the form of a site redesign and felt confident enough to make a splash by jumping headfirst into the dated bookings arena.
As for what's next... that'd be telling. One thing is for certain; it feels fantastic to be up and running with you alongside us and we're excited about taking the next steps forward. What we can promise is tons more marvellous MobDeals, a delightful deluge of dated bookings and the same cheeky cheerfulness you've (hopefully) grown to love.
Consider yourself invited to the festivities, but don't worry about bringing a present. We're giving you bundles of gifts as part of the special day (we're a giving lot- it's just how we roll). Follow us on Twitter (@Wahanda) for some celebratory competitions on the day and in the mean time, be sure to enter our brilliant spa break draw to be in with a chance of winning an overnight stay at Nottingham's Clumber Park Hotel & Spa.
(*)have a peek at a (growing) selection of team baby photos on our Facebook page. What a bonnie bunch!