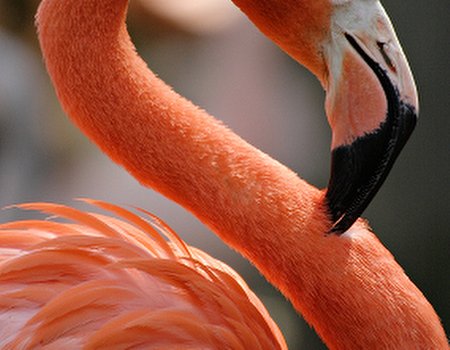 Earlier this week, ladies across the nation were made to feel guilty as it was revealed that the average British woman spends the equivalent of five days getting ready in front of the mirror each year.
A survey of 1,000 women conducted by QVC also found that in total, Brits use enough lipstick each day to be able to draw a line from London to New York, slap on 880 gallons of liquid foundation before facing the world and conduct more than 16 million sweeps of a mascara wand annually.
Just under forty percent of women admitted that they wouldn't consider leaving the house without make-up on, and twenty-five percent claimed that they see make-up as an essential, not a luxury. The final blow came in the form of the financial impact of our preening habits, as it emerged that women in the UK spend an average of £653.64 every year on beauty products, which adds up to more than an astounding £43,000 in a lifetime.
However, it seems that after the gasps and firm insistence that natural beauty is best, some of the beauty in nature isn't that 'natural' after all. Researchers in Spain have found that flamingos (frequently seen as one of the world's most beautiful birds thanks to their pretty pink plumage) effectively use make-up themselves to enhance the hue of their feathers.
Whilst observing the birds in their natural habitat, scientists noticed that the flamingos would use their cheeks to rub red coloured pigments from an oil gland near the base of their tails on their chest, back and neck. This ritual then boosted the intensity of the fuchsia flush, making them more attractive to possible mates.
The researchers explained that the pinker the animals were, the healthier they looked to others. Birds of the opposite sex could also tell that the preened bird had a good quality of life, as they were able to set aside time to make an effort with their appearance.
"The rubbing is time-consuming. And the more frequently the birds practise it, the more coloured they appear," they told BBC News. "If the birds stop rubbing, [their] plumage colour fades in a few days because carotenoids [the pigments] bleach quickly in the sunlight."
Surprisingly and unlike many mating displays in the animal kingdom, the behaviour is more common in female flamingos than in males, the researchers said. Dr Juan Amat, from the Donana Biological Station in Spain, added that flamingos with the most intensely coloured feathers actually started breeding first and took the best breeding sites, which also gave them a reproductive advantage over their more muted rivals.
Though the old adage of 'less is more' certainly still applies, it just goes to show that a little bit of primping is certainly nothing to be ashamed of if it helps you look and feel your best.