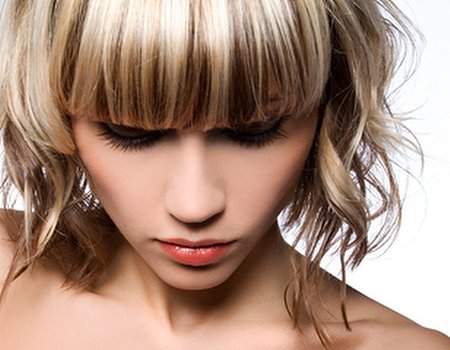 What's the first thing you notice about the opposite sex- eyes, outfit, smile? According to a survey by Pantene, single ladies had better brush up on their styling skills, because men are more likely to be impressed by top notch tresses than designer dresses.
Whether they cheesily profess to be a leg, bum or boob kinda man, it turns out that the majority of men are actually first drawn to a woman based on her hair rather than the rest of her body.
A whopping 74% of men confessed that they notice women because of their hair and 44% of those surveyed revealed that hair is in fact the first physical attribute they take in. This is almost double the number who focus on clothes (26 per cent) and legs (25 per cent) and miles more than the percentage who initially notice make-up (4 per cent).
The men questioned also stated that they were more likely to approach a woman at a bar who had great hair than a woman who was sporting a low cut top, and 82 per cent added that they see sexy hair as a key element in contributing to a woman's sex appeal. Perhaps surprisingly, 60 per cent said they'd prefer to date a woman with healthy, well styled hair than a woman with large breasts and 78 per cent said they find well cared for hair a major turn-on.
It's thought that well kept hair almost acts as a shorthand for responsibility, attentiveness and care taken over (rather than obsession with) personal appearance. According to Steve Ward, CEO of Master Matchmakers dating service, these are all qualities that men tends to look for in a potential partner and will be impressed with when on a date.
So it seems like flaunting your curls and waves is a better way to catch someone's eye than showing off your curves. Will you be heading to the hairdressers rather than the highstreet before your next blind date? Or do you think that men say they are admiring a woman's hair when in reality their eyeline often wanders lower? Let us know via @Wahanda and if you're in London, don't forget to check out today's spotlight offer where you can get a cut, Deep Conditioning Shine treatment & blow dry finish at Elegant Studio for just £20.