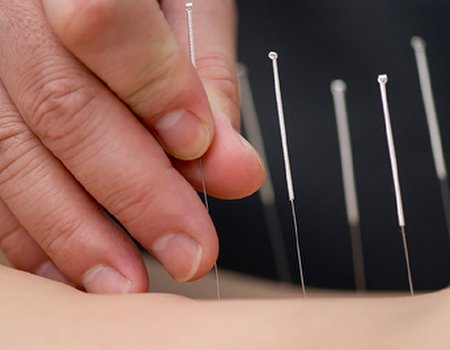 If you're longing for a baby, but timing and trusted techniques have failed to help you and your partner conceive, then it may be worth heading east.
Where western medicine fails, it seems that traditional Chinese methods may provide an answer. Speaking to The Daily Mail, gynaecological nurse Dawn Paddock reveals that following months of failed attempts at conception and on the brink of resorting to IVF treatment, acupuncture helped her to eventually give birth to a healthy baby boy.
Mrs Paddock suffers from blocked fallopian tubes and after exhausting the resources of typical western medicine without falling pregnant, a friend suggested that she try the ancient treatment.
"I was sceptical," she explained, "but I thought if nothing else it would help me to relax and de-stress."
Dawn, from Wrezham in North Wales, underwent three sessions of treatment, with each lasting 30mins. She describes the decision to put her faith in acupuncture as "the best £60 [she's] ever spent".
"People are sceptical about treatments they cannot explain," she added, "but I think of the months we tried to conceive and nothing else worked."
The effectiveness of the traditional Chinese treatment can be put down to the way it stimulates nerves around the ovaries and uterus, as well as its ability to relax the patient and increase blood flow to the area according to Mike Cummings, a member of the British Medical Acupuncture Society. Celebrities have also sworn by acupuncture as a fertility aid, with Helena Bonham Carter and Celine Dion both crediting it with helping them to conceive.
Seems like it's time to stop needle-lessly worrying about bedroom baby battles, so if you're wanting a little one ASAP, check out Wahanda's top acupuncture venues and deals here.