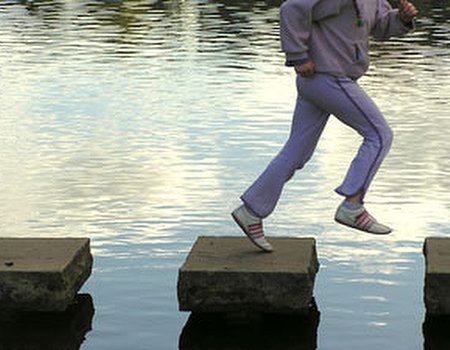 Hi all,
Interesting week with Claire Roberts of the Financial Times. She came to stay with us for three days to see what it is we do! Claire is a fit lady who takes her training seriously, so we were able to do a number of long swims in the sea, a nine mile run and walk over the South Downs and some quite challenging beach sprint work.
Importantly, we also put together a more suitable training programme for what she was trying to achieve with her body for when she leaves. Coupled with the nutrition work to back all this up, she lost 6 lbs in fat by the end of the week - which surprised her because she kept saying how much she was eating.
Julian, our head trainer came down on the last day and he now continues to train Claire in London from her home, so all the lessons she learnt are being continued. In this way clients get a real chance to adopt a healthy lifestyle for good rather than it being a health spa experience where all the gains get lost a week after you've left.
Because I have been in the fitness and health world a considerable time I have learnt that in order to make real changes in the way people live their lives you need to get a period of time to adopt and learn new methods before they become part of your daily routine. It's unlikely reading a book or an article and then 'just doing it' is going to be successful and that's where the Beach Retreat comes into its own. It allows clients time out from their former life and a safe place in which to learn new lessons for their future life. This combination is an unusual one and for the right person who needs that sort of change it's a lifeline to a happier state of existence
See you all soon
Richard Smedley
Read Claire's write-up of her week at Richard Smedley.