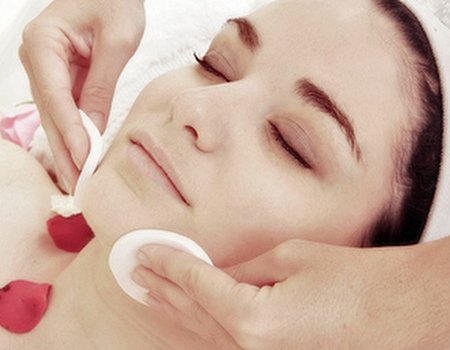 Looking for a new beauty salon can be testing, especially when you end up having separate locations for all different types of services - one place to get your hair cut and coloured, another for manis and pedis and a final place for everything else like waxing and facials. Frankly, it's exhausting - so I'm thanking the beauty gods that I have finally found my all rounder…
The venue
Mention the Excel Marina and very little comes to mind. In fact, mention Custom House (the nearest DLR to VA Salon) and it's blank faces all round. Now, it means something. Nestled in between apartment blocks, a hotel and a few restaurants sits VA Salon, a friendly and expert beauty haven offering every type of treatment under the sun.
The venue itself is a good size and is methodically split into different sections for each department – hair, nails and other treatments. My two treatments took place in the latter section, towards the back right of the salon and through a sliding door. Three separate areas were divided by a curtain – not the most glamorous setting, but it did the job well enough.
The treatment
You only have to ask any beauty babe what a good therapist means to them and you're sure to be met with yelps, cries and endless waffling on how long it took to find them and how much they'll do to keep them. Its official: a good therapist is like gold dust.
I had two separate therapists for each of my treatments at VA – both equally as fabulous as the other. A lovely therapist performed my facial. After some questions on my skin type and usual routine, we settled on a combination of cleansing and relaxation – perfect for a deep clean and some chill out time.
It began with a general cleanse and soft exfoliation, ridding any dirt from the top layers of the skin. Next followed an intense steam for approximately ten minutes and an extraction of blackheads and other nasty bits. I've never had a facial that did this before (most have been more on the relaxing side) so this was really great to finally get rid of pesky blackheads that had been sitting on my nose since forever.
Oil was then applied with a deeply relaxing massage and even included my neck and shoulders – just what I needed after a hectic and stressful week a work. I was also lucky enough to receive another treatment at the salon in the form of a Brazilian wax. I explained to my therapist that I had never received this type of wax beforehand and she made sure she explained every single process throughout the treatment and that I was comfortable at each stage.
The result
My therapist gave me a sample of the Oxygen Face Cream she used to finish off the facial, which has worked great at home with my usual skincare regime. All of the Karin Herzog products used were really fitting for my skin and I was left with a little glow for days after the actual treatment.
The Brazilian itself is pretty self explanatory – the only variation for VA was that it was done with a lovely rose scented hot wax (said to be less painful than strip) and perfect for any first timers like me. I was unsure before the treatment, but know now I am a convert. Good job, VA.
Fancy seeing what your missing out on? View the VA Salon venue page here.