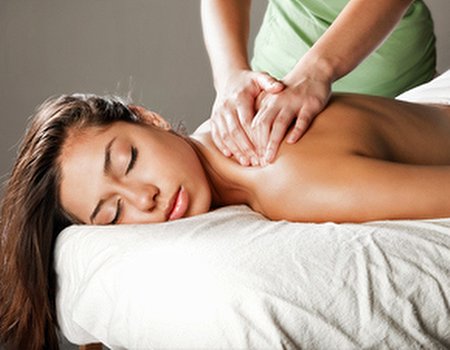 The Aromatherapy Associates Boutique and Spa in Knightsbridge is a delight. I received a warm welcome and because I arrived early (I was simply too eager to have my massage) I asked a lot of questions about the products in the shop on the ground floor (the spa is on the lower ground floor).
I made plenty of mental notes about the different essences, there's a whole range of bath oils and room fragrances plus face and body oils and gels. Each essence addresses a different issue and performs a specific function, from de-stressing to helping unblock congested sinuses.
To be honest, I wanted to buy the entire contents of the shop but I decided to have my consultation and treatment first to be able to make a better purchasing decision later.
I was also shown the new Aromatherapy Associates product range for the face: cleanse, tone and moisturise. It will be available shortly and I got a preview of the products, which contain probiotics to help the good bacteria that live on the skin to contact the bad bacteria. In other words, these products can be helpful in cases of acne.
The therapist, Michelle, trained in South Africa and has more than 8 years experience. She trained in the best spas and has a passion for continuous learning.
Before we started the massage, Michelle asked me many questions about my current state of health and made me choose the aromatherapy oil that I liked the fragrance of best from a selection of three that she thought suitable for my condition. I was glad I picked exactly the essence that I was supposed to have, called Support Breathe, which would help decongest my sinuses and boost my immune system. This essence contains eucalyptus, peppermint and tea tree.
The treatment I chose was the 90 minute Intensive Muscle Release which included the application of De-stress Muscle Gel. The massage started with spreading warmed oil on the skin and soon all my knotted muscles were pummelled to a pulp.
As I have had a cold and sore throat for a couple of weeks, the oil used was the Support Breathe and Michelle explained that she combined the approach from the Immune Recovery massage option from the treatment menu.
After the massage I was given a cup of herbal tea and some nibbles (almonds, dried cranberries and a naughty chocolate macaroon) which was a very nice gesture and made me feel at home and cared for.
I bought the De-stress Muscle Gel for my aching muscles and was recommended to use it in the morning as it has a refreshing scent. The extra cherry on top was the gift bag containing samples of the De-stress Muscle Gel and the De-stress Mind bath oil.