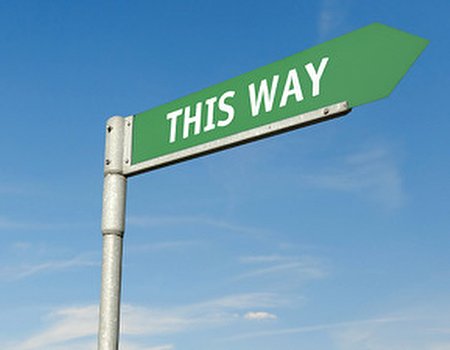 Balham high street is not just a coffee heaven, with its host of independent cafes frequented by trendy mums. It also features two reCentre clinics for physical therapy and alternative medicine.
Ema Borges of Dynamic Calm practises from both 58 South Molton Street and reCentre in Balham, where I went to have a hypnotherapy session. When I told friends that I was having hypnotherapy, I could see a look of mild panic on their faces. Images of stage hypnosis popularised by TV shows were probably whizzing through their mind – will the hypnosis make me want to do embarrassing things, shout like a maniac or be totally manipulated into doing something I wouldn't normally do?
First of all, there is a huge difference between showbiz and a serious medical practice. Hypnosis is based on the Greek word "hypnos" meaning sleep, however during treatment you never completely switch off as you are aware of sounds, sensations and everything around you. I call it a deeper level of concentration - without any distractions - that enables you to work on a specific issue that is troubling you. Having done yoga and meditation, I can confidently say that hypnotherapy is similar to guided meditation: you work through some visualisation exercises with your therapist to let go of the past and feel more in control of your emotions.
Ema works mostly with indirect suggestions; invitations to change behaviours based on the client's agreement and approval. To reach a permanent change you may need 6 sessions or more depending on how you perceive the world (for example, if you have ingrained trust and resentment issues it may take longer).
Ema is trained in both free-association and regression therapy to help clients get to the root of their problems and become better equipped to move on with their lives after either trauma or other events that are holding them back. She explained to me that a good hypnotherapist creates their own script or session plan, customising suggestions and visualisations for their client.
How did it feel? My hypnotherapy session focused on some feelings and emotions that had held me back in the past and hindered me from achieving my (ever ambitious) goals. Just like a guided meditation, I was fully aware of what was going on and felt a deep sense of relaxation. By focusing solely on the task at hand (visualisation) I was not worried, concerned, stressed or anxious. You know the feeling you get when you listen to a wonderful piece of music and you are totally transported and enveloped in the melody? You are still you, you are still totally conscious and in charge but emotionally you feel uplifted. That's how I felt during and after my session.
As Ema said to me: "Hypnotherapy works with client consent and based on training guidelines, and is always for client benefit."
I felt more empowered and relaxed after hypnotherapy with the added bonus of coming away better equipped with new tools to help me manage my stress levels.