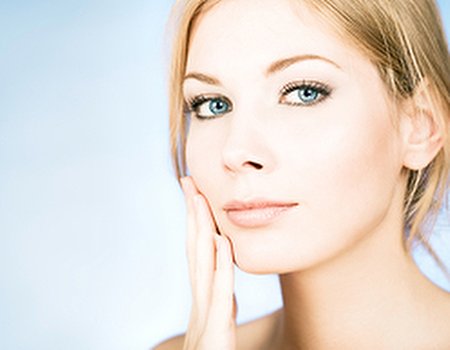 Are you scared of needles, but still want to look good? Just like you, I have a phobia of needles. On top of that, I don't like pain.
What I do like is a bit of pampering and looking good. Thanks to an interesting conversation on Twitter about therapies, I found Clinica Fiore and asked them about their available treatments.
I suffer with pigmentation and scarring on my face and I'd like to even out my skin tone. I was advised to have Dermaroller (also called microneedling or collagen induction therapy). Unlike dermabrasion or chemical peels, the superficial layer of the skin is not removed but 'poked' with microscopic needles (1.5mm). The titanium needles are built into a roller which is only used once; titanium was chosen for its high resistance to breakages.
Dermaroller can be used on the face for wrinkles, acne scarring, sun damage, pitted skin and surgical scarring, as well as for cellulite and stretchmarks on the body. It stimulates cell renewal by creating minuscule channels in the layers of the skin, awakening the collagen production cells.
The mechanics behind this technique involve gently 'puncturing' the skin after applying a numbing cream, activating the production of new collagen and elastin in the deeper layers. This is particularly useful for acne scarring, as the new collagen pushes the skin upward, filling up the gaps. The needles create microscopic injuries which are repaired without leaving any scarring.
If you are sensitive or anxious, you can choose to have extra numbing cream and ask for an eye mask or dark sunglasses so you don't see what is going on.
My therapist was Jasmina and she put me at ease with her professional, calm manner. Having explained to her that I am not good with needles, she patiently described the technique, showed me the roller device (I had asked her to), and explained about the application of anaesthetic cream which numbs any pain during the procedure, and the aftercare advice.
While we waited for the anaesthetic cream to work, Jasmina gave me the most wonderful hand reflexology massage and scalp massage using pressure points. The massage alone worked a treat to numb any pain and anxiety.
Being a total newbie and complete wimp, I asked Jasmina to go as lightly as possible - but I should not have been scared, as her application was specific and to the point and the numbing cream gave me a comfortable sense of detachment from my face.
Later, Jasmina applied a retinol serum followed by ice packs to my face to soothe and nourish the skin.
As I emerged from the treatment, slightly red but perfectly comfortable, I noticed that the skin was looking healthier from the increased blood flow to the surface.
The great communication before, during and after the procedure was excellent and I felt looked after.
A couple of days later, the redness is almost completely gone and my skin has a new glow it didn't have before. The scarring is slightly faded and I was told the improvement in the skin will appear gradually, especially if I take a course of treatments. According to Clinica Fiore's website, you can have lasting effects in terms of skin rejuvenation starting from 6 weeks and the best results show a few months after the procedure. You should wait at least 4 weeks between Dermaroller treatments.