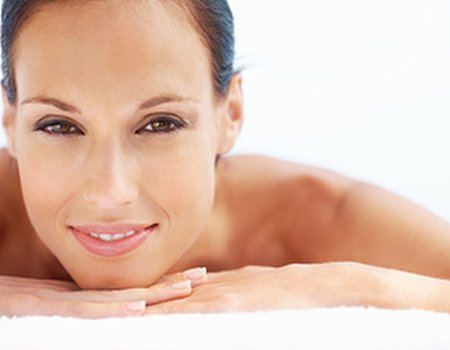 Covering our whole body, the skin is our largest and most important organ and looking after it should be our priority. Our skin not only offers us protection from the elements but is also a good indicator of our health. For example, eczema flare ups can be the result of poor dietary choices (usually an intolerance to dairy products and over consumption of saturated fats putting too much strain on the liver). They can also be caused by an allergy to a detergent, soap, shampoo or chemical product. Pimples on the face can signal some hormonal imbalance and an overworked liver.
This is why I am on a mission to find and use organic products that can make a difference to the skin.
I have been using Niki's Balms for a few weeks now. The creator of Niki's Balms is Niki McGlynn, a homeopath and reflexologist practising at the Complementary Therapy Clinic in Wokingham. Mixing beeswax and organic plant oils, Niki blends the ingredients to create magic potions for hands and feet, face, babies and aching muscles.
I have tried four of Niki's Balms: the original balm with lemon tea tree, the face balm with argan, rose otto and rosehip oil, the muscle warming balm with cinnamon and the soothing hand balm with chamomile and lavender.
For dry and sensitive skin, Niki recommends the chamomile and lavender balm with calendula. It is a rich formula that really moisturises the skin. I have expensive taste and my absolute favourite in the range is the argan oil and rosehip oil balm: these ingredients are expensive and boast fantastic skin enhancing properties.
With the weather getting colder, moisturising your hands becomes a priority, especially after washing. The chamomile and lavender balm is perfect for this and the relaxing ingredients would make it a perfect bedside table companion to help you wind down and fall asleep.
The original hand and foot balm made my feet soft and I would recommend using it at night before going to bed, possibly wearing some bed socks.
The warming balm came to the rescue for my aching shoulders and again I use it at night to help me relax.
I am a big fan of beeswax and its healing properties so I am glad the balms contain it, as not many off the shelf products tend to include this ingredient. The good thing about using oils and waxes is that they don't provide a hosting environment for bacteria. Moisturisers have water in the ingredients list which can cause bacteria to grow so chemicals must be added to prevent this and make the cream sterile. Calendula is another ingredient in the balm which prevents fungal infections too.
Talking of ingredients, Niki made a smart choice - preferring to add vitamin E as the preservative instead of using chemical products.
If you are looking for a natural alternative to hand, face and body cream, Niki's Balms can be trusted to do the job without the chemicals.
Inspired by Paola to start showing your skin some TLC? Why not book yourself in for a facial or a hydrating body treatment.