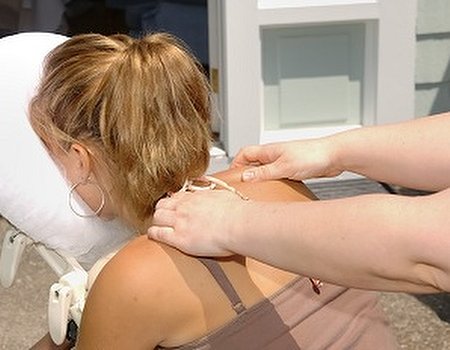 Many of my clients suffer from lower back pain. Some people prefer to battle through the pain or numb the discomfort with painkillers rather than have a treatment, but the "stiff upper lip" approach does not solve the issue.
Lower back pain is a complex problem: in most cases it is a combination of poor posture, a sedentary lifestyle, high stress levels, sport injuries and low muscle tone.
Therefore, when a client comes to see me for treatment, I evaluate all the factors that may have caused back pain. Statistically speaking, my clients with lower back pain are cyclists, golfers, office workers, cooks, shop assistants. In other words, they either have a sedentary lifestyle (but may get too active at the weekend trying to cram a week's worth of exercise in two days) or have to be on their feet all day possibly lifting heavy weights.
As a bodyworker I rarely suffer from back pain myself as I train at the gym between 3 and 5 times a week plus I take regular Pilates classes. So, drawing from my personal and business experience, I would like to share my tips on how to treat lower back pain.
1. Change your lifestyle: if you are in a sedentary job, try and fit in exercise during the week, ideally you should aim for 30 minutes of exercise every day (it could be as simple as walking to work or skipping at home)
2. Stretch: targeted yoga stretches can improve your posture and, by elongating your muscles, can relieve back pain and ease the joints around your hips
3.Take some bed rest, but not too much: time approximately 15-30 minutes of bed rest if you are experiencing pain but after that get up and move around to ensure you keep engaging your muscles
4.Do some core stability work: by strengthening your abdominal muscles you can build a solid "wall" around your back to protect your spine
5.Have a course of massage treatments: by releasing the muscle tissues in conjunction with regular exercise and stretching you can wipe off back pain completely within a matter of days (or hours if you are in good physical conditions). Ask your therapist to work on your lower back, hip joints, hip flexors, hamstrings and quads and you should feel an immediate improvement.