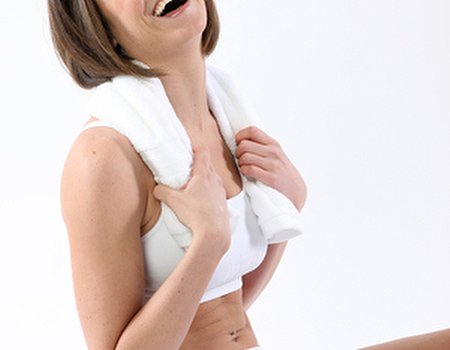 Wellbeing is a full time job: keeping healthy means planning activities like workouts, stretching, good nutrition, relaxation.
Sometimes we focus on one or the other for lack of time.
Wouldn't it be nice to be able to do everything under one roof? It seems that the Albany Club has managed to achieve this by offering a range of services from personal training to treatments, under one (stunning) roof.
Sometimes in life, you need to search for and work at something before you can earn it. The Albany is like a little gem tucked in a corner near Regent's Park. It's a destination private gym and before you even set foot in it you may need to ask yourself how motivated you are to make positive changes to your lifestyle.
The Albany has many aspects of a retreat in the heart of London, but is worldly wise too so that corporate clients can feel at ease.
Situated in a converted church building graced with stained glass windows and plenty of natural light, this health club is a place of worship for the body beautiful. Some people call it a home from home, as the club has a kitchen, sofas, spa bathrooms.
What most homes don't have is a dedicated team of professionals at hand to provide advice on fitness, weight loss, stress management and beauty.
Each floor features modern art and large printed photographs. Starting from the basement, with impressive changing rooms fully equipped with vanity tables, sauna, comfortable sofas, large lockers.
The ground floor is the main hub with the kitchen, lounge, personal training studio. Above that is another personal training studio and the cardio room.
The next floor up hosts a workshop room for training courses. The top floor is entirely dedicated to therapies ranging from beauty to massage.
To achieve results you have to put the effort in and schedule time in your diary. Still, some people still struggle with weight loss (or weight gain in some cases) because of some underlying psychological issues with their body. Cognitive behavioural therapy can help in these situations by changing conflicting attitudes and perceptions about your body.
Launching in 2012 is a new programme called The Urban Retreat with weekend Tai Chi and meditation classes running throughout the year. Ideal for learning to manage stress and improve your wellbeing, this workshop series will take care of the more spiritual side of health and fitness.
Good health is like having a good bank balance: you make withdrawals and deposits and to keep a good balance you need to invest time and plan ahead. You can choose to put your money where your mouth is at The Albany Club.