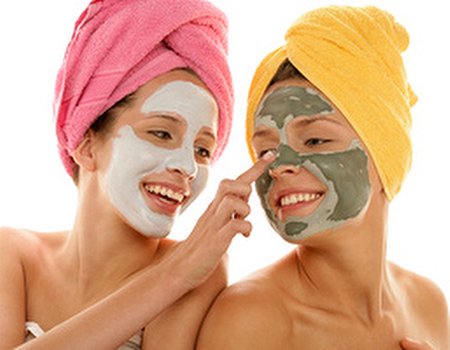 A few weeks ago I celebrated an important birthday and I wanted to make it extra special by organising an indulgent spa afternoon with a group of friends.
Preparations started weeks in advance and here's a brief summary of how I went about organising the event and how you can do the same too.
First of all, I looked up my favourite spas and called each of them enquiring about day spa packages for groups. Once I got 5 quotes I contacted my friends and asked them for their preferences and budget.
The budget was the key stumbling block: be prepared to pay £100-£150 and more per person for a traditional spa package comprising one treatment, access to the facilities and either a complimentary cocktail on arrival or light snacks. If you are lucky you may get a goody bag to take home.
The second stumbling block is the number of people arriving at the party. Most spas don't cater for more than 6 people and I had 7. This factor alone ruled out places like Cowshed Spa at Shoreditch House, which was highly recommended to me. After many negotiations with Cowshed Spa we agreed it was not feasible to increase the group number by one more person due to space constraints. It was a real shame as I really liked the spa menu there but having said that it was still out of most of my friends' budget.
I kept calling my favourite spas trying to get the price down but it proved to be difficult to stay under £100 per person.
I had to go back to square one and started thinking out of the box.
I instructed all my friends to be ready and quick on their keyboards as I was going to snap up a Wahanda MobDeal.
One of my friends recommended I kept an eye on CityPoint Spa in Moorgate, which was in a very convenient location as we would then move on to have dinner in a venue about 10 minutes away by taxi.
Luckily within a few days a MobDeal at CityPoint became available and I urged all my friends to get their deal there and then, which they did! So we all got our special spa pampering party for a cool £30 each.
The next step was for me to contact the spa, which needed all the Wahanda reference numbers of each participant, and agree arrival and treatment times.
On the day, everything went smoothly: all the treatments ran on time and my friends and I were extremely pleased with our massages and manicures plus the swimming pool, steam, sauna and jacuzzi were excellent. The only minor downside was that we did not spend time together much as the facilities have not been designed to cater for groups as it's a gym and wellness centre aimed at City workers.
So, my step-by-step guide to the perfect pampering spa party is:
1. Look up special offers on day spa packages on Wahanda and monitor the daily MobDeals;
2. Keep your party small, ideally 4 to 5 people maximum;
3. Keep good communications throughout both with your friends and the spa you chose to avoid misunderstandings;
4. Ensure you give your Wahanda reference numbers to reservations at the time of booking and bring your Wahanda voucher on arrival;
5. Do mention that you will review the spa on Wahanda as catering for a group will be a challenge for most venues; this way you are guaranteed to receive excellent customer service.