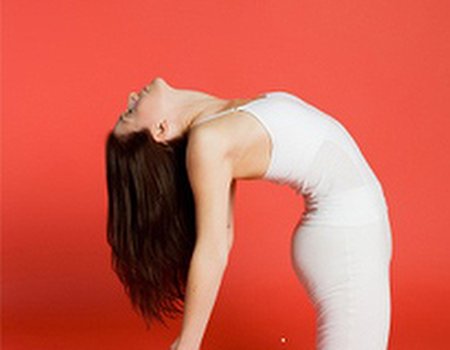 It's the right time to bring Triyoga to Chelsea. According to Triyoga founder Jonathan Sattin, the new centre was well worth the wait: 15 months of negotiations and 13 weeks of building work under the guidance of interior designer Jane Kersel. The new venue on King's Road was opened to the public on 2nd July 2011: on the day people could choose free yoga classes and treatments to experience what the new centre can offer.
I had craniosacral therapy with Vanessa Hodge, therapist and yoga enthusiast, and participated in a vinyasa yoga flow class with Joo Teoh, who teaches yoga at all levels from beginners to advanced and who aims to make yoga more accessible.
Keeping in line with the same colour scheme and design as the other venues, Chelsea's Triyoga is extremely spacious with large studios and changing rooms. You sense a feeling of expansion when you practice yoga there as you have enough breathing space to move around.
I started my journey into understanding the new Triyoga and its philosophy with a session with Vanessa, who practices craniosacral therapy. Craniosacral is a gentle technique that can help to rebalance mind and body. It's what I would call "giving nature a little nudge": by subtle yet effective manipulations in different parts of the body, craniosacral works to affect the central nervous system and the body's own healing abilities to achieve improved health and relaxation. The aim of craniosacral is to restore the natural flow in the body in a non-invasive way so this technique is safe to use on babies and the frail or elderly.
I lost all sense of time and space and when I emerged from my session I was floating – I found it hard to do anything vaguely physical or intellectually stimulating as my body was enjoying this feeling of total relaxation, lightness and being in the present.
After a very long break I joined Joo's vinyasa yoga class, aimed at beginners but suitable for more advanced practitioners.
Joo focuses on using the breath to help with concentration and stretching. He particularly stressed the importance of relaxing your face while breathing, letting your jaw drop and relaxing your tongue to release the muscles in your face. Just this simple instruction was so powerful that you could hear people's rhythmic breathing (you could even hear a pin drop!) in unison. That's extremely powerful. His assistants were at hand to help with the postures, slightly readjusting your position when needed without interfering with the flow of the class.
Triyoga Chelsea offers classes in many styles of yoga and has an extensive therapies menu. To note are the beginners' yoga classes and pre- and post-natal yoga classes. Even if I have been doing yoga on and off for about 10 years, I admit that sometimes yoga classes can be intimidating as they are attended by slim and toned yoga bunnies, so it is refreshing to hear that beginners' classes are also available.
The centre also features an organic cafe and shop for yoga accessories and clothing.