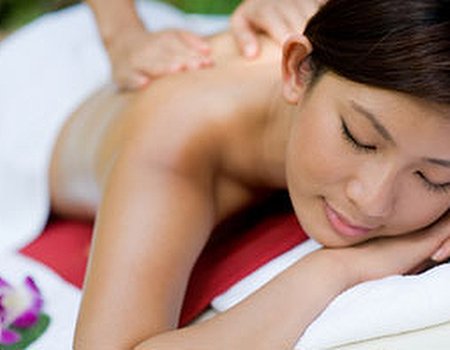 The common cold is possibly one the most annoying ailments that people tend to contract during winter. You can't really take time off because it's not full-blown flu but you still feel rather ill and run down. On top of everything else, you don't get much sympathy either! So what can you do to lessen the symptoms and speed up recovery?
If you prefer not to pop pills, natural remedies can help although there's no guarantee of success, as more medical trials and research are needed to provide the public with more scientific information.
The Wahanda community of practitioners have discussed a number of natural remedies for the common cold on our advice pages. These remedies include vitamins, herbal medicine, probiotics, homeopathy, aromatherapy and even chicken soup!
But of all the various options you can try, manual lymphatic drainage massage is worth looking into.
Before delving into the potential (but so far scientifically unproven) benefits of massage to tame the common cold, we must give a word of warning: new guidelines from the Complementary and Natural Healthcare Council have been issued about any claims made by practitioners of complementary medicine with regards to the efficacy of complementary therapies, which you can view here: www.cnhc.org.uk/.
These guidelines prevent therapists from attributing beneficial effects of complementary therapies without strong supporting scientific evidence. Therefore this article will only talk about the theoretical improvements in the symptoms of the common cold by using a manual massage technique.
Manual lymphatic drainage was developed in the 1930s by Dr. Emil Vodder who worked with a number of patients suffering from sinus congestion. It is a form of gentle massage that stimulates the flow of lymph. Lymph travels in capillaries and ducts which lack their own mechanisms to shift the excess liquids in the tissues and therefore rely on the movement generated from muscles to push the lymph trough.
Manual lymphatic drainage can be used on the face in the area around the sinuses: the sinuses are like a web of caves where mucus produced during a sinus inflammation can reside making it difficult to shift. Using the manual lymphatic techniques, a therapist can help release excess build up of fluid for elimination. The technique relies on semi-circular motions using the fingertips that resemble breaststroke in swimming. Any build up tends therefore to "swim away" from the tissues making it ready for collection into the lymphatic nodes. If there's inflammation, the lymphatic nodes will be responsible to fight the virus.
You can find more information on manual lymphatic drainage on the association's website www.mlduk.org.uk/. The association provides the following definition: "Manual Lymphatic Drainage (MLD) is an advanced therapy in which the practitioner uses a range of specialised and gentle rhythmic pumping techniques to move the skin in the direction of the lymph flow".
Benefits of manual lymphatic drainage include:
a sense of relaxation
may help with chronic ailments like sinus infection, arthritis, skin conditions, scarring, stretch marks, water retention
may help boost the immune system
As mentioned earlier, no one can now make claims on achieving therapeutic results using complementary medicine techniques, however complementary medicine can support traditional medicine by lessening discomfort such as pain and inflammation.