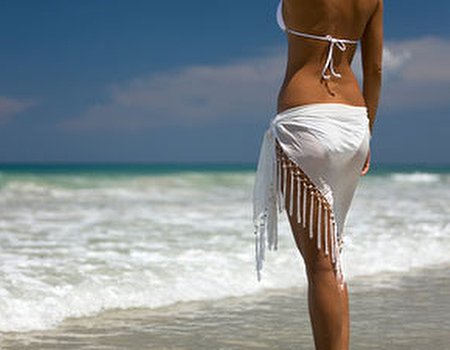 Let's face it, you don't get many holidays and you'd rather not spend that precious time on the toilet, so what can you do that is really proven to ensure a happy travelling belly? Here are answers to key questions about how you can prepare:
What foods can people eat ahead of their holiday to stock up on friendly bacteria?
Friendly bacteria (those that inhabit our gut to positively affect digestion, detoxification and immunity) are fed by soluble plant fibres - these are known as 'prebiotics' and found in most vegetables, fruit and beans and in particularly high in bananas, chicory, leeks, garlic and artichokes.
Traditional fermented foods like yoghurt, miso, sauerkraut and cider vinegar long-used for digestive health have been shown to help prime the gut environment to help the 'good' rather than the 'bad' bacteria flourish. The opposite is true of sugar, refined 'white' carbohydrates, too much insoluble fibre in grains and stress which can deplete our friendly bacteria levels.
Is there any good research which shows probiotic supplements could help them fight off travellers' stomach bugs?
Traveller's Diarrhoea (TD) is known to affect 5-50% of travellers depending on the destination, according to a meta-analysis of key research over 12 key trials.
Findings showed that the two main probiotic bacteria in the gut (and in most probiotic supplements) - Lactobacillus acidophilus and Bifidobacterium bifidum - had 'significant efficacy' with no adverse reactions against TD. This means taking a good quality probiotic containing these is a great preventative about a month before travel and then an insurance against whilst away.
The other organism with plenty of supporting studies is the organism Saccharomyces boulardii; related to brewer's yeast, but doesn't actually colonise in the gut. This is often taken as a therapeutic measure against diarrhoea of all sorts and can be taken alongside other probiotics or if an attack occurs.