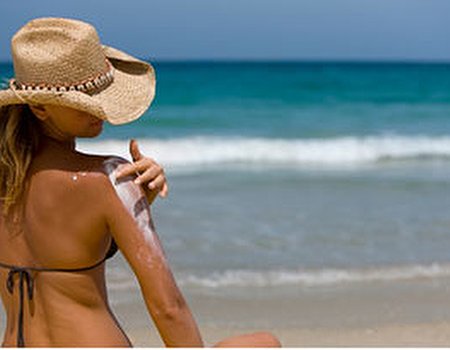 An SPF rating only refers to the sun protection factor from UVB rays but the skin also needs protection from UVA rays.
UVB rays are the rays that burn. They have a shorter range than UVA rays and a quicker impact, penetrating the epidermis, the outer layer of the skin. UVA light has a longer wave length that penetrates deeper into the skin. They have no immediate visible impact but they can destroy the DNA within our cells and damage our connective tissue. Years later this may show up as pigmentation, wrinkles and pre cancerous or even cancerous lesions. UVA rays can pass through clouds and windows.
Full spectrum protection is provided by titanium dioxide, mexoryl XL, zinc oxide, butylmethoxydibenzoylmethane (avobenzone/Parsol 1789) or by combining UVB & UVA protecting ingredients.
The other choice you have is whether to use a mineral or chemical sunscreen. Titanium Dioxide and Zinc oxide are mineral sunscreens. They sit on the surface of the skin, creating a physical barrier and prevent damage by reflecting and deflecting the suns rays.
Chemical sunscreens absorb and trap the radiation from the sun and convert it into heat energy in the skin. However it is thought that this process itself causes inflammation which can aggravate sensitive skin. Expect a well formulated sunscreen to contain plenty of anti inflammatory agents and anti oxidants and remember that while offering protection, it is not a complete block.
For more information visit the Pure Face Works website