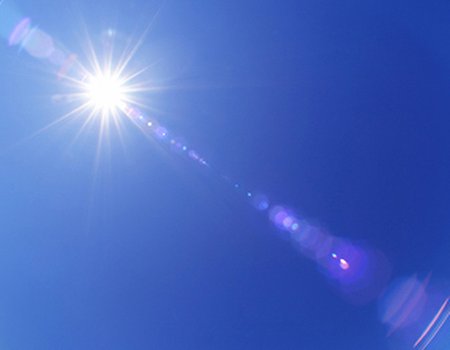 Just like searching for sales bargains, purchasing sunglasses can be very hit or miss. Sunnies tend to be more of an impulse purchase, snapped up as soon as the skies clear or in a panic when a fail-safe pair goes AWOL.
As a result, we tend to shell out on frames that don't suit our facial contours or our ever-changing hairstyles. Even worse, such hurried purchases sometimes end up doing very little to protect our eyes from harmful UVA and UVB rays.
In the glasses world, it's considered good practice to buy sunglasses according to your face shape, as opposed to matching your current hair colour to your shades - even if bright hues do happen to be on trend in both camps this season. Fashion fads are bound to pass, and a classic set of frames that really suit your features can easily see you through several stylish summers.
Know your face shape
Determining your face shape can be tricky, so it's good to have a friend, colleague or family member on hand to help you decide. To give you a bit of guidance before you embark on your sunglasses hunt, here's a round-up of the five most common face shapes (including an outline of features and proportions) to help you choose which category fits you best.
If you feel like you fall somewhere in between two different categories, don't worry - these descriptions are not meant to be one-size-fits-all. Simply select the shape you recognise first, as this is likely to be the one that's most aesthetically similar to your bone structure. Good luck!
Oval face
Features: Recognisable by its balanced proportions. The chin is slightly narrower than the forehead and the cheekbones are generally high.
Do try: Square and rectangular frames, which add dimension and angles to softer curves.
Avoid: Large frames that overpower well proportioned features.
Square face
Features: A square face bears a strong jaw line with a wide, angular chin. Face length and width are proportional.
Do try: Oval and round frames to offset the strong angles of a square face. Butterfly-shaped glasses soften hard lines.
Avoid: A square face should avoid square shaped glasses; the effect is too harsh and simply accentuates the angles of the face.
Round face
Features: A slightly rounded jaw with curved chin and fuller cheeks.
Do try: Angular frames will add depth and definition to a round face. Rectangular frames will elongate the face to make it appear longer and thinner.
Avoid: Small frames, which accentuate the roundness and make features appear out of proportion.
Heart-shaped face
Features: A broad forehead and wide cheekbones leading to a narrow, pointy chin.
Do try: Narrow frames and round lenses will soften a broad forehead. Bottom-heavy frames will add depth to the lower part of the face, creating balance.
Avoid: Top-heavy styles and decorative frames will accentuate a strong forehead and draw attention to the wrong areas of the face.
Oblong face
Features: A generally narrow shape, which is longer than it is wide. High cheekbones, a lengthy nose and broad forehead are common with an oblong shaped face.
Do try: Broad, wide glasses will add width to a longer face. Larger frames will subtly add balance to an oblong face.
Avoid: An oblong face will swamp small frames. Vertical shapes will accentuate the length of the face, making it appear out of proportion.
So there you have it - the definitive guide to choosing the right set of sunglasses. With style selection sorted, all that's left to do is make sure your chosen pair offers UVA and UVB protection that's safely in the moderate to high range (a rating of 3 and up). Why not check out our special sunglasses offer?
Happy shopping – we're confident that with this knowledge in tow, you'll pick the perfect pair.