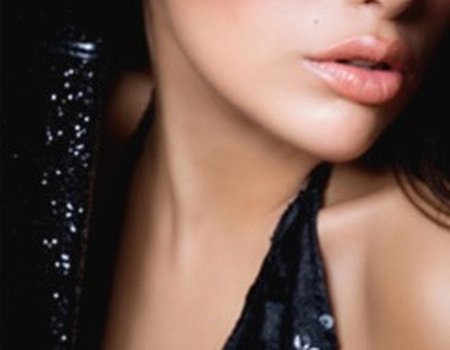 Placenta facial treatments, fish pedicures, syrup diets, Leech Therapy...celebrities really do go to extreme lengths to keep their bodies and faces paparazzi friendly, especially during Oscar season where it is almost compulsory that celebrities strut down that red carpet looking nothing less than perfect.
But so many of them get it horribly wrong, and one mistake will plague an actress throughout her career, so it's imperative to get it right the first time. If only the following celebs had read my top tips to getting it right on the red carpet...
Hair
At the Golden Globes 2009, Drew Barrymore graced the red carpet with her effortless beauty and grown up glamour in a blue John Galliano for Dior dress...and then we caught sight of her hair. Sporting a blonde, Marilyn Monroe inspired hair-do; Ms. Barrymore clearly forgot the golden rule - if you're going blonde but are naturally dark haired, your roots will show you up as the non-blonde you are, so RETOUCH. An easy mistake to make if in a hurry, but it is an avoidable one.
Missy suggests: Unless you are waiting for your permanent hair dye to grow out, keep an eagle eye out on those pesky re-growths, and ensure you book yourself for top up treatments every six weeks depending on the difference between your natural colour your dyed colour.
Tanning
The palest beauty yearns for bronzed skin, and thanks to the revolution of spray tanning this dream can become a reality within a matter of minutes. But there is a difference between looking healthy, and looking like you've been tango'ed. Cameron Diaz did herself no favours when she arrived at the 2007 Oscars looking noticeably brighter shade of orange suggesting that she had been a bit too carefree with that can of spray tan...
Missy suggests: When breaking out the bottle of St. Tropez aim for sun kissed, not oompa lompa.
Makeup
When Beyonce Knowles looks good, she looks fabulous. When she gets it wrong, it's painful. We know that these days Beyonce rarely gets it wrong, but a few years ago at an awards ceremony, her makeup was very sore on the eyes. Young Beyonce clearly chose a foundation that was fifteen shades LIGHTER than her skin tone, making her look older and more drag queen-ish.
Missy suggests: Never assume when it comes to choosing the correct foundation colour – be sure to go to a well known make up counter and have the assistants test a few out on your skin to see which matches your colour better. Remember, the foundation is meant to effortlessly blend in with your natural colour to give you a clear complexion, not make you look as though you changed race.
Body
Walking down the red carpet at the 2008 MTV Video Music Awards was Lindsay Lohan in a very tight dress that was clearly one size too small for her (as if that was possible!) which showed off every unflattering lump and bump her body had to offer.
Missy suggests: If you need to lose a couple of inches to fit perfectly into that designer dress then don't panic! Rather than live on a lettuce leaf can book yourself in for a weight loss body wrap - the perfect ultra fast solution for a bloated body. Your body is covered in clay and wrapped tightly so the clay detoxifies tones and tightens your body, with an immediate loss of up to six inches from your problem areas.
Maintenance
Julia Roberts gave new meaning to the phrase 'letting your hair down' at the 1999 premiere of Notting Hill by "forgetting" to shave her underarms and then "accidentally" lifting her arms up for the world to see. A faux pas she has yet to live down.
Missy suggests: Beautiful underarms are essential if you plan to wear a sleeveless dress. To avoid unsightly shaving bumps, irritation and razor cuts, have your underarm hair waxed to give you a clean and smooth appearance which will last for weeks.
Feet
Why make all the effort in getting that gorgeous dress only to ruin it by wearing a pair of trainers? Lily Allen was guilty of this crime on one red carpet too many when she came onto the scene, and thankfully, she saw sense and got those heels on pronto!
Missy suggests: If the thought of spending all night in a pair of six inch heels makes your feet weep then why don't think about having Botox...for the feet? Instead of buying gel filled pads you can now have Botox injected into the soles of your feet to plump them out and alleviate discomfort.