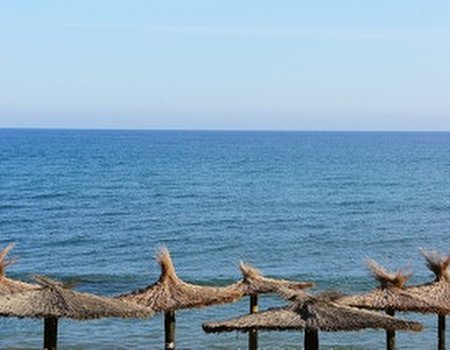 As it goes, I spent week 3 of the 4 week Beach Body Challenge on the beach. Having drank my body weight in Sangria and San Miguel last week, I have some serious catching up to do this week.
The week before I went on holiday I was right on track with my workouts. I did pilates, strength training, core exercises, various cardio, and a circuit training class which would wear out a Marine.
Yesterday I tried out Bootcamp Pilates and I could not believe how challenging it was! They use Pilates Reformer machines which consist of springs, straps, a moving carriage, and an adjustable footbar. The added resistance and balancing needed to do the pilates moves made this an extremely challenging workout. I have not felt that fatigued during a workout since track practice at the University of Colorado. If you are feeling brave, give it a try-- your first session is free and you can book here! Following Bootcamp Pilates, I did a 30 minute jog.
Today I had a great workout starting with a 30 minute jog then a 15 minute bike ride. It wasn't just any bike ride either, my local gym just got some snazzy new Trixter Xdream bikes which turn you into the cyclist in a video game on screen. I love to combine games with working out (like Wii Boxing!) so it was good fun. I topped off my cardio with 75 minutes of Hatha Yoga. I am off to a good start this week! Let's hope I can keep it up!