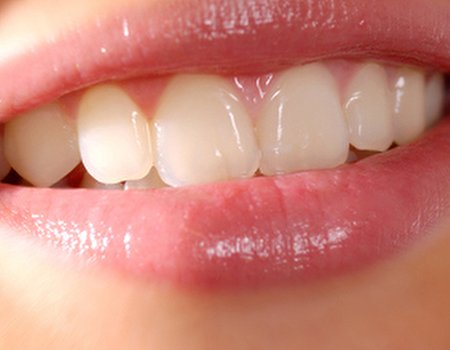 If I had to choose one thing that I need 'professional' help with in my beauty regime, it would have to be my teeth. For years I've wanted my teeth whitened but because I've had so much dental work (I pretty much live in the dentist's chair), I've been too worried about how my teeth would be affected. Would only parts of my teeth turn whiter? Would they end up looking worse? In the end I scoured the internet, spoke with numerous experts, and decided that The High Diamond Polish at Smilepod would be my best bet. For all my time spent at the mercy of hygienists, I still have an intense fear of the dentist, but Smilepod promises dentistry with a difference. They do all the normal work, but in a relaxed, friendly, and very professional environment. I've always been a little apprehensive about the crazy claims made by teeth whitening services, so the gentler 'polish and clean' approach seemed like the answer to my prayers.
The venue
There are five Smilepod locations throughout London. I went to their newest in Moorgate as I could get a late night appointment and it was close to work. I loved the venue because instead of seeming intimidating and clinical, it really did have a warm welcoming feel. Everything is clean and pristine (as you would expect and need from any service dealing with hygiene), but it's also really nicely decorated. They have comfortable seats, the studio manager was really friendly, and they asked me if I wanted a drink as soon as I arrived.
The treatment
The first step was to get rid of all of the bacteria and plaque that had built up on my teeth. When I came in I had what I can only explain (embarrassingly) as a yellow ring around the base of each of my bottom teeth. I had come to think that this was just something that I'd have to live with forever, something that comes with years of wear and tear and that could not be removed. It turned out this was not the case. The dentist used a little vibrating machine, and a gritty feeling cleaning substance to gently scrub off all the hard plaque build-up. Any that the machine didn't get was manually cleaned off with a handheld 'scaler'.
Next, an air flow jet (air mixed with calcium carbonate powder) was run over the surface of my teeth, which the dentist told me helped to prepare them for the final diamond polish and ensured maximum stain removal results.
Finally, the diamond polish paste was applied before being rinsed off using a water jet. I asked and it does indeed include teeny-tiny diamond particles!
The results
Being a teeth whitening sceptic, I was totally shocked at the difference something so gentle and pain free could make to my teeth. I loved that I didn't need to turn to lasers or bleach to get them looking brighter and that much more 'natural' ingredients were used to treat the plaque and bacteria that had been building up. I saw the difference as soon as I looked in the mirror, and for the first time in a while I felt more confident about my smile. It's not just the physical benefits though; I feel like my teeth and gums are much healthier and that the treatment will save me money in the long run. The dentist gave me advice about upkeep, eating the right things, and how I can prevent the build up that had occurred. I will definitely be booking in another session in 6 months' time.