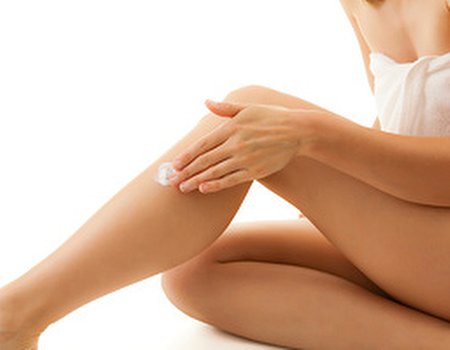 This week (10th-18th September 2011) is National Eczema Week. We take a look at the most common form, atopic eczema, from a Traditional Chinese Medicine (TCM) perspective.
Eczema (atopic dermatitis) refers to allergic inflammation of the skin characterized by redness, swelling, itching and dryness, crusting, and flaking, which can occur in small patches all over the body. 
In Asia eczema is often called 'skin asthma' because of the high association of eczema to asthma. In TCM the lungs control the skin, which explains the high correlation between these two conditions. Increases in environmental toxins, poor air quality, hormones in food especially dairy and meat products are thought to be one reason why allergic conditions such as eczema are on the increase.
Conventional treatment is mostly aimed at symptomatic relief via steroids (topically or orally), which suppress the immune system to stop the allergic reaction or suppress bacteria or viruses associated with the condition. This unfortunately, whilst sometimes being able to manage the symptoms often does not get to the root of the problem to resolve it once and for all.
What can be done to help?
In TCM diet and healthy digestion is seen as being essential for healthy skin. Eczema is considered an internal disharmony, usually a sign of interior heat and dryness.
Excessive heat appears as inflammation, hyperactivity, or over-stimulation. An over-stimulating diet, digestive issues, irritating chemicals and hormonal activity are just a few things that may create heat in the body. Our skin reflects this heat as rashes, redness and dryness – all present in eczema symptoms.
Treating eczema with TCM uses acupuncture and dietary guidance based on a patient's diagnosis. Helping to alleviate eczema symptoms requires understanding of the individual's root causes. But there are a few things you can do at home.
Self-help
Atopic eczema tends to come and go, even without treatment. There are some lifestyle changes that are generally considered to helpful for reducing the discomfort.
Both wool and synthetic fibers can irritate the inflamed skin. Wear cotton as much as possible.
Overheating increases skin irritation. Turn down central heating and avoid too much clothing or heavy bedcovers.
Certain foods, such as milk, eggs, or fish, may cause your eczema to flare up. If you suspect that food might be contributing to your condition, discuss with your health care professional how to determine and avoid the culprits.
Pet fur and dander (tiny particles from hair, skin, and feathers) can exacerbate most allergies- so keep pets outside.
Reduce house-dust mite levels as much as possible;

Wash bedding frequently at high temperatures.
Avoid deep-piled wall-to-wall carpets.
Consider vacuum cleaners, sprays, and bedding systems that may control the presence of mites.
Try some specific foods for fighting dry, sensitive eczema-prone skin:
Cooling foods such as mung beans, aduki beans, and water chestnut. Try watermelon and cucumber especially during acute phases
Add some micro-algea into your diet.  Chlorella and Spirulina, are filled with chlorophyll which helps to cleanse your blood.  Chlorella is also an intestinal and skin cleanser.  They are both packed with great nutrition and have immune enhancing properties.
Also try some flax seed oil.  It helps to reduce inflammation.
Laura Jones BSc MBAcC practices Traditional Chinese Medicine, Acupuncture, Facial Acupuncture and Reiki/Seichem at Content Beauty/Wellbeing in Marylebone London.