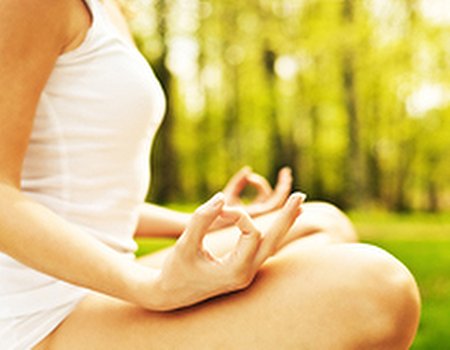 In the lead up to Christmas, it is easy to get caught up in this busy and hectic time. You may find yourself constantly thinking about all the things you have to do, worrying about what you haven't done and feeling like you are almost in a constant state of anxiety.
Whilst the world around us might be busy and hectic, we don't have to be. I used to find myself rushing around and struggling to find the time to truly relax and switch off, but taking the time to meditate, even if just for a couple of minutes a day, can have an amazing impact upon your life and your stress levels. So, as we approach the Christmas season, it's a good time to remind ourselves how meditation can be of benefit.
What is meditation?
The Sanskrit word for meditation, 'madha', means wisdom. Meditation is practised across many different cultures and religions although it is not a religious practice.
Meditation has many different meanings, but for me it means being still; being able to switch off from the outside world and enter a deep state of relaxation whereby I am able to connect my mind and body and become more aware of my own physical, spiritual and emotional health and wellbeing. If I am faced with a challenging situation, being able to meditate upon that gives me a sense of clarity that enables me to deal with that situation or resolve that problem easily.
You may have many excuses for not being able to meditate – lack of time or being unable to switch off. But meditation does not have to be hard. The easiest way to start is going to a class run by an experienced and supportive teacher. Guided meditation done in groups can help you to initially develop techniques to get you in the space - so to speak - to meditate, and being able to share those experiences with the group can be a very insightful and relaxing experience in itself.
Why meditate?
Regularly meditating has been shown to have many health benefits. Apart from inducing a deep state of relaxation and thus reducing stress and anxiety and aiding sleep, meditation has also been shown to strengthen the immune system and lower blood pressure, in addition to reducing pain and increasing blood flow to the brain. In fact, in one recent well-publicised study, they found that just 30 minutes of meditation a day could increase 'gray matter concentration in brain regions involved in learning and memory processes, emotion regulation, self-referential processing, and perspective taking.' (Hölzelab et al, 2011).
Now that sounds like a great Christmas present for yourself!